"U.S. Pioneer order memo, circa 1980 or before"
A piece of U.S. Pioneer history.
U.S. Pioneer order memo, pre 1980? (1MB .tif)
The above .tif scan acts weird, on my old PC it opens,
online it acts as a download;
at least for me and my old software.

below is a .jpg scan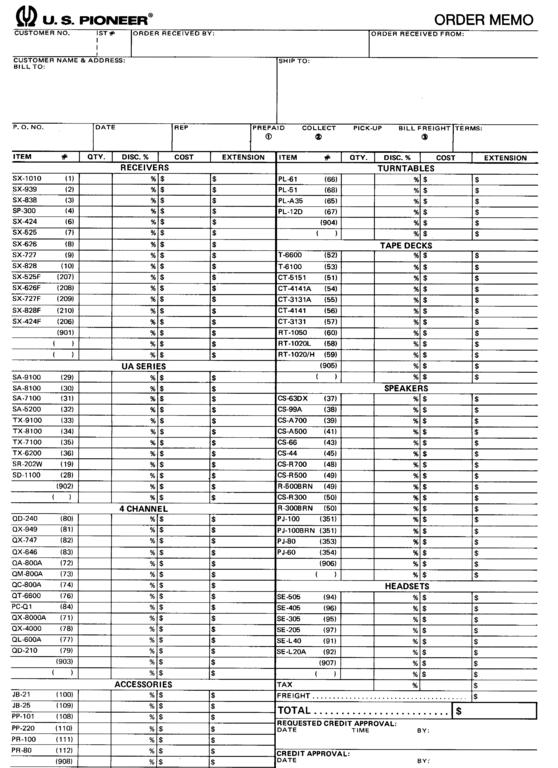 This document was hard to scan, the paper is longer than my scanner.

Return to INSvictim Home Page.
Return to U.S. Pioneer Home Page.