U.S. Pioneer UL-3 underwater speakers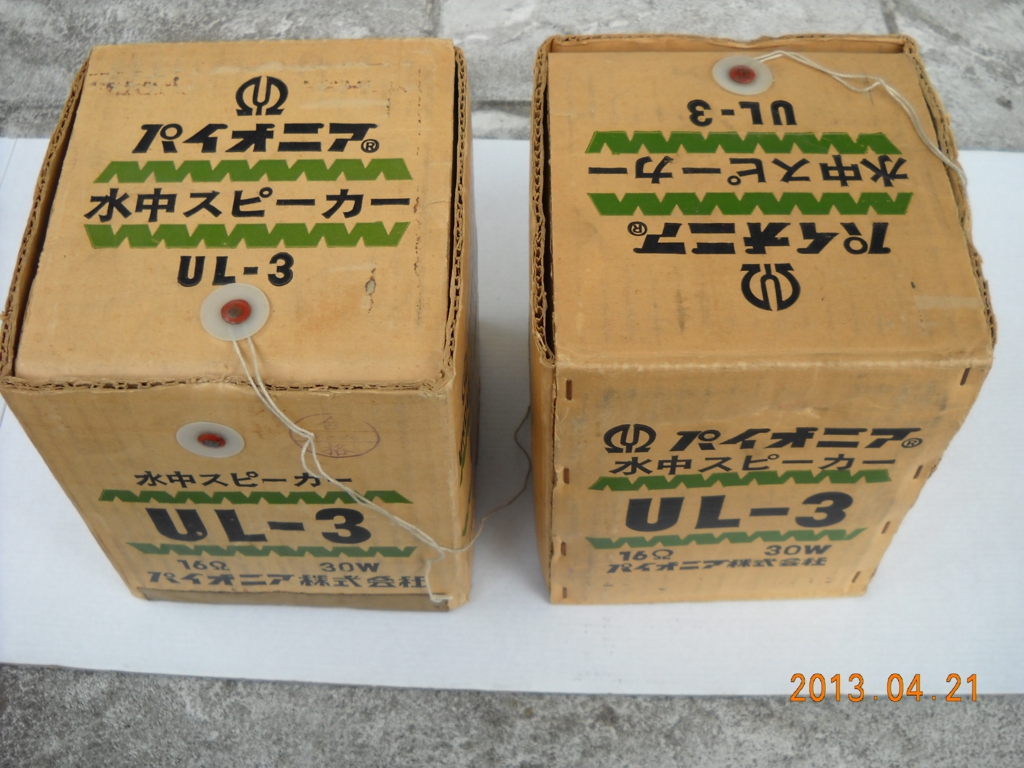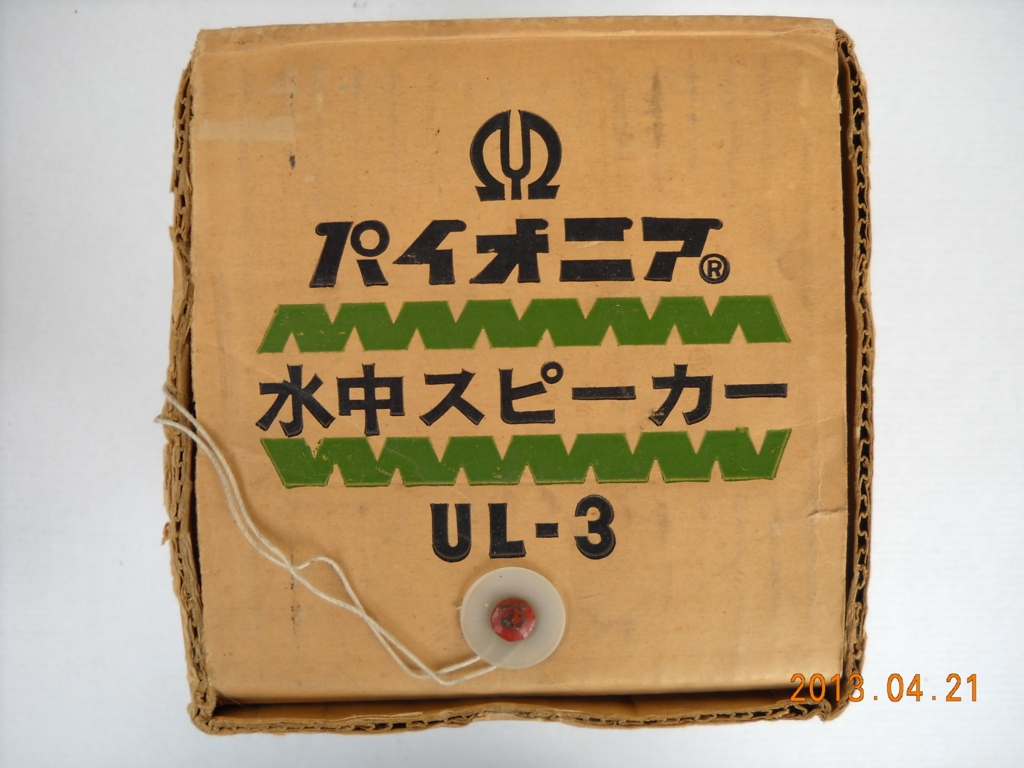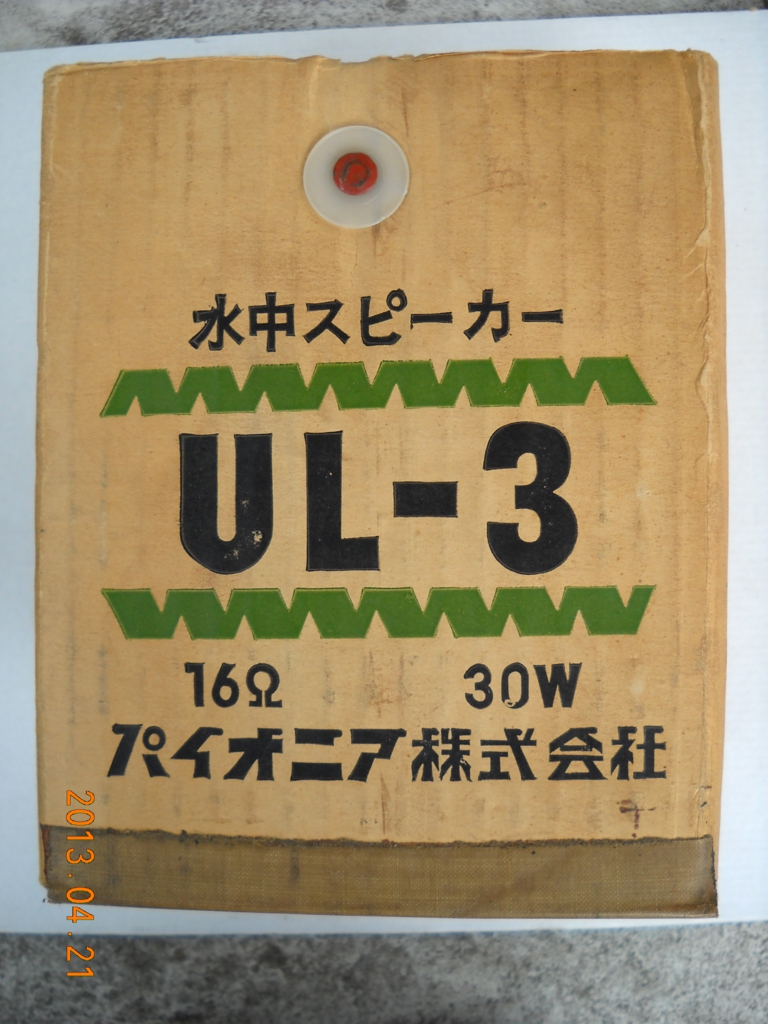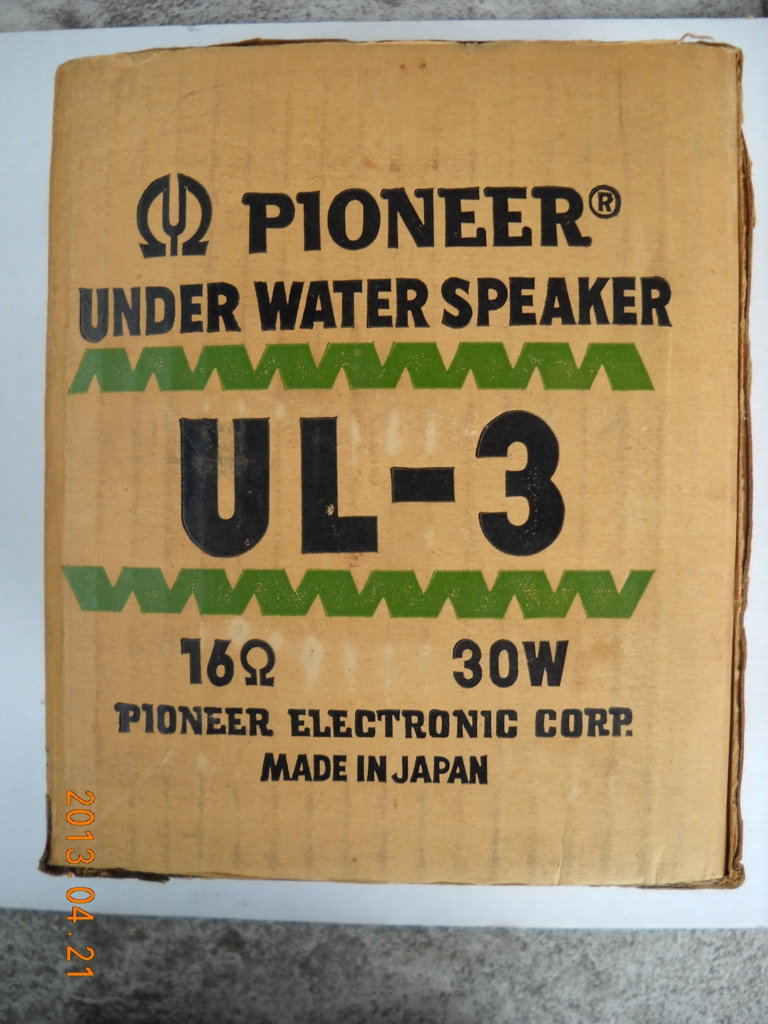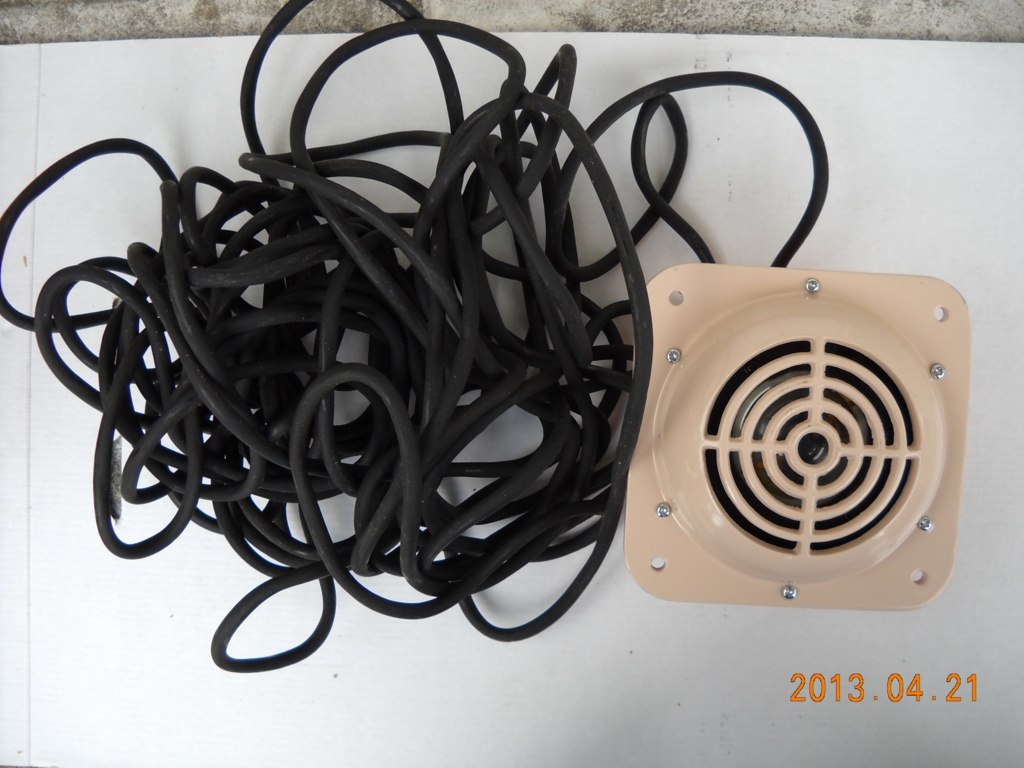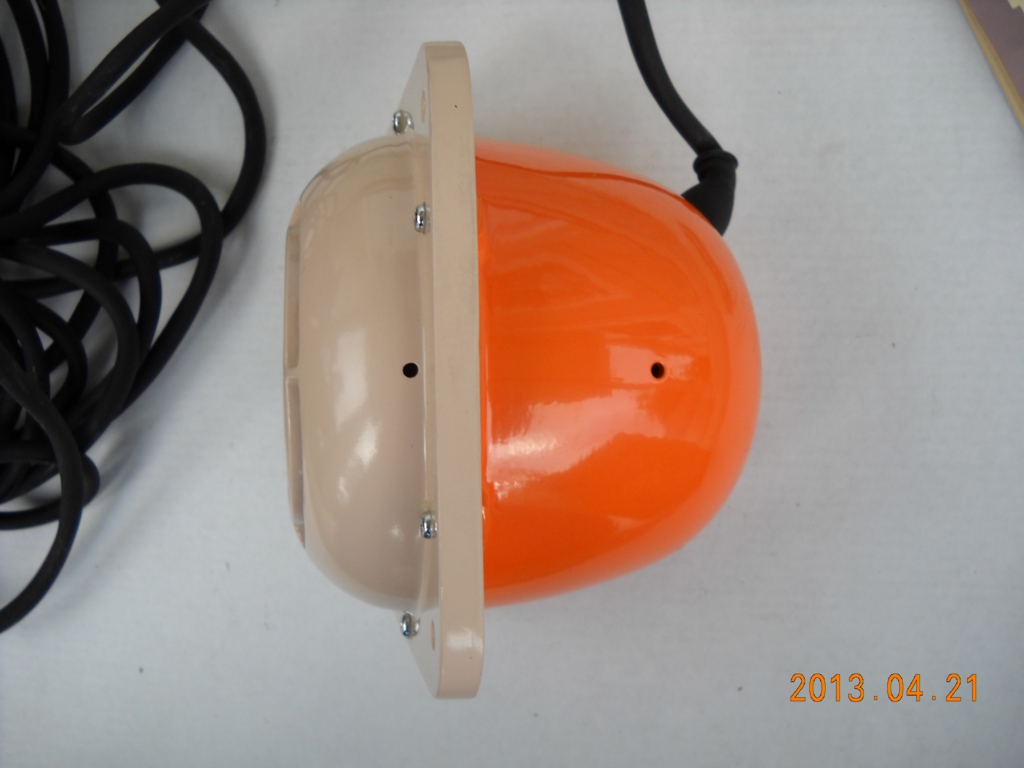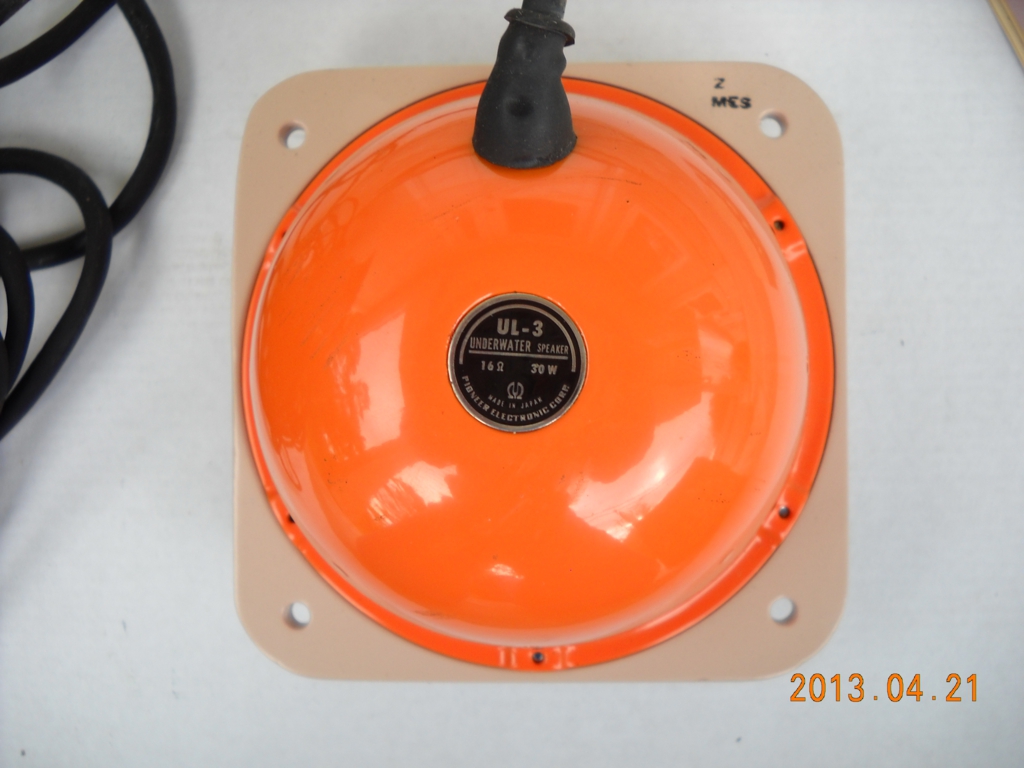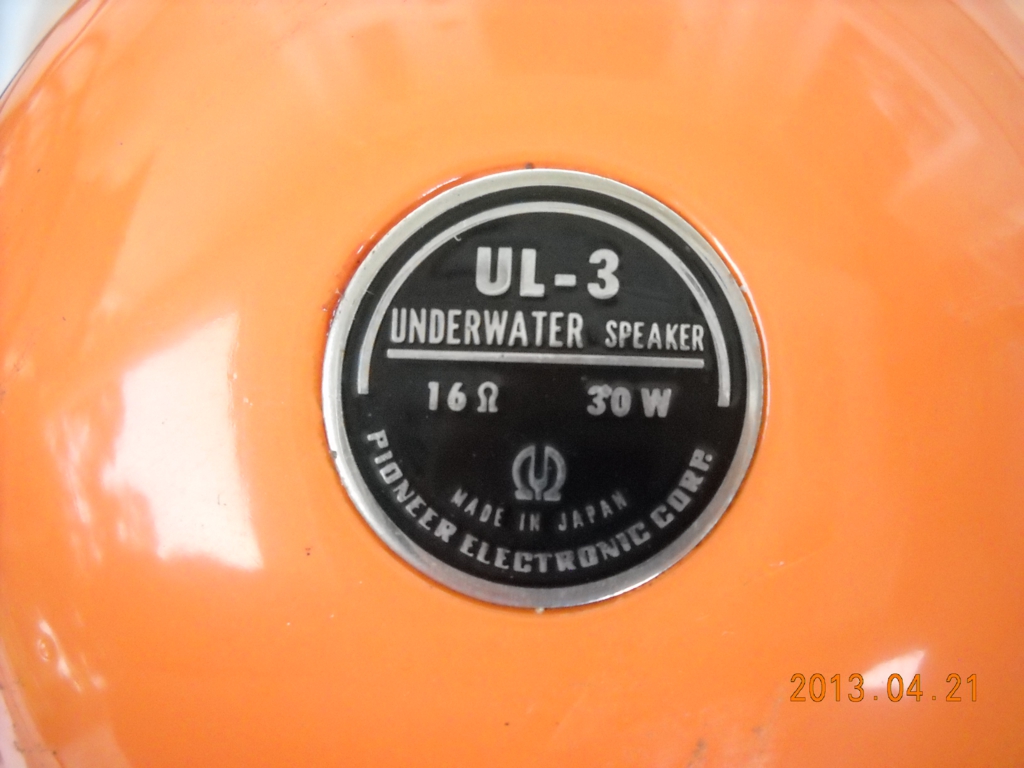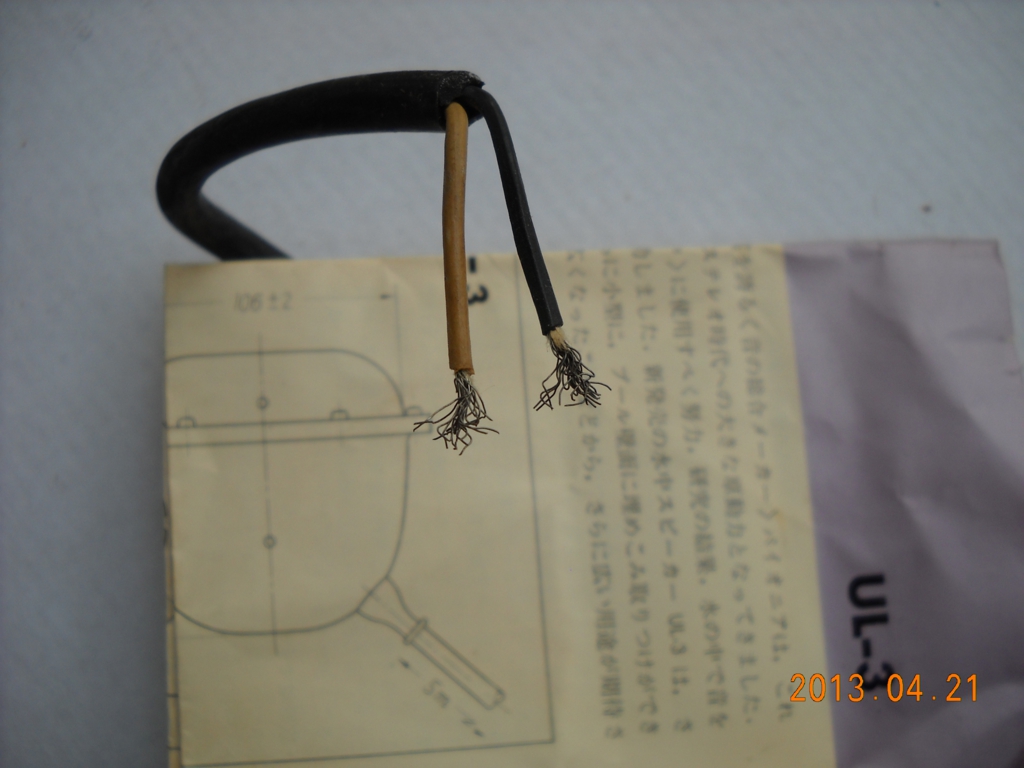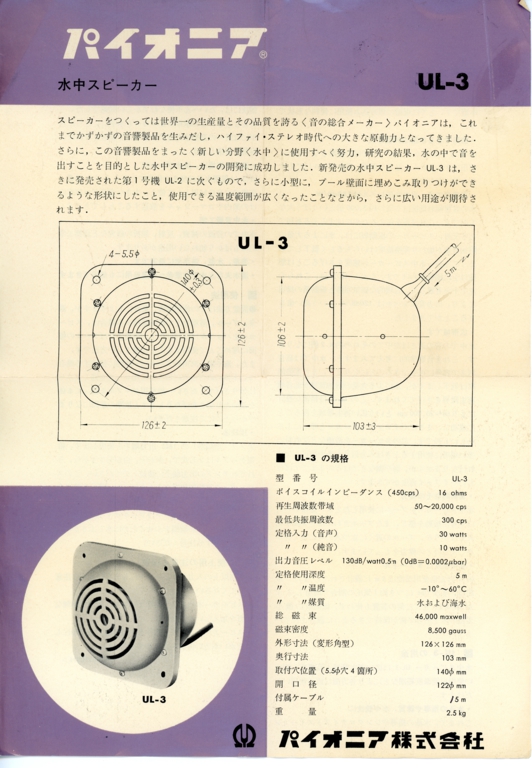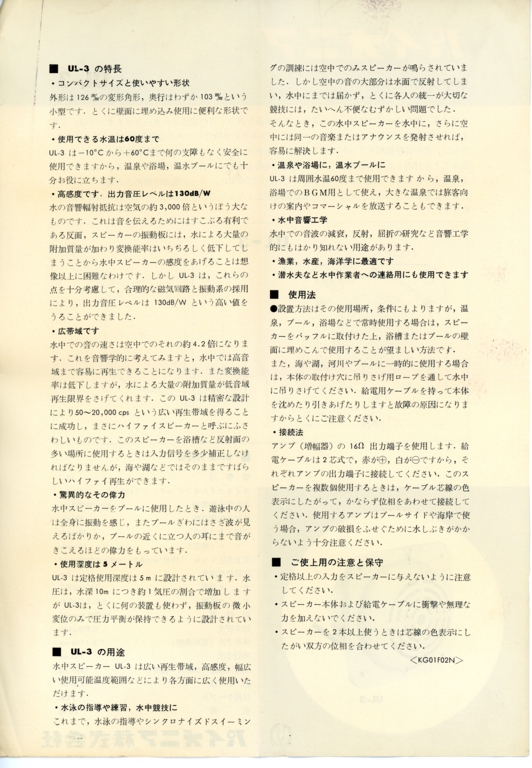 PDF file (3.5MB): Japanese instructions and specifications sheet
If you see any dates in the Japanese, please contact me the information.

These are museum pieces.
Without serial numbers I have no idea how old they are except definitely pre-1975.
Wire measured 48 feet, Japanese instruction says 5 meters, I think a misprint for 15 meters.
I could not find any serial numbers to determine age.
Each box weighs 7 pounds on my bathroom scale, there is a weight listed in the specifications sheet.

I bought these speakers from the parts department at U.S. Pioneer, 75 Oxford Drive, Moonachie NJ.
I have never found any reference to them online.
It would be nice if there was a Pioneer museum, maybe in Japan ?

I forgot to put a ruler in the photos,
the box measures 16.5 x 16.5 x 20 centimeters;
6.5 x 6.5 x 7.75 inches.

Return to U.S. Pioneer Page.

Return to Home Page.