U.S. Pioneer CT-F9191 NON WORKING cassette decks
All 3 decks were NON WORKING due to dried-out rubber wheels & pulleys.
Box says Net weight 29 pounds = weight of cassette deck; Pioneer made some beefy stuff.



Deck 1: serial WF3622023, manufactured June of 1976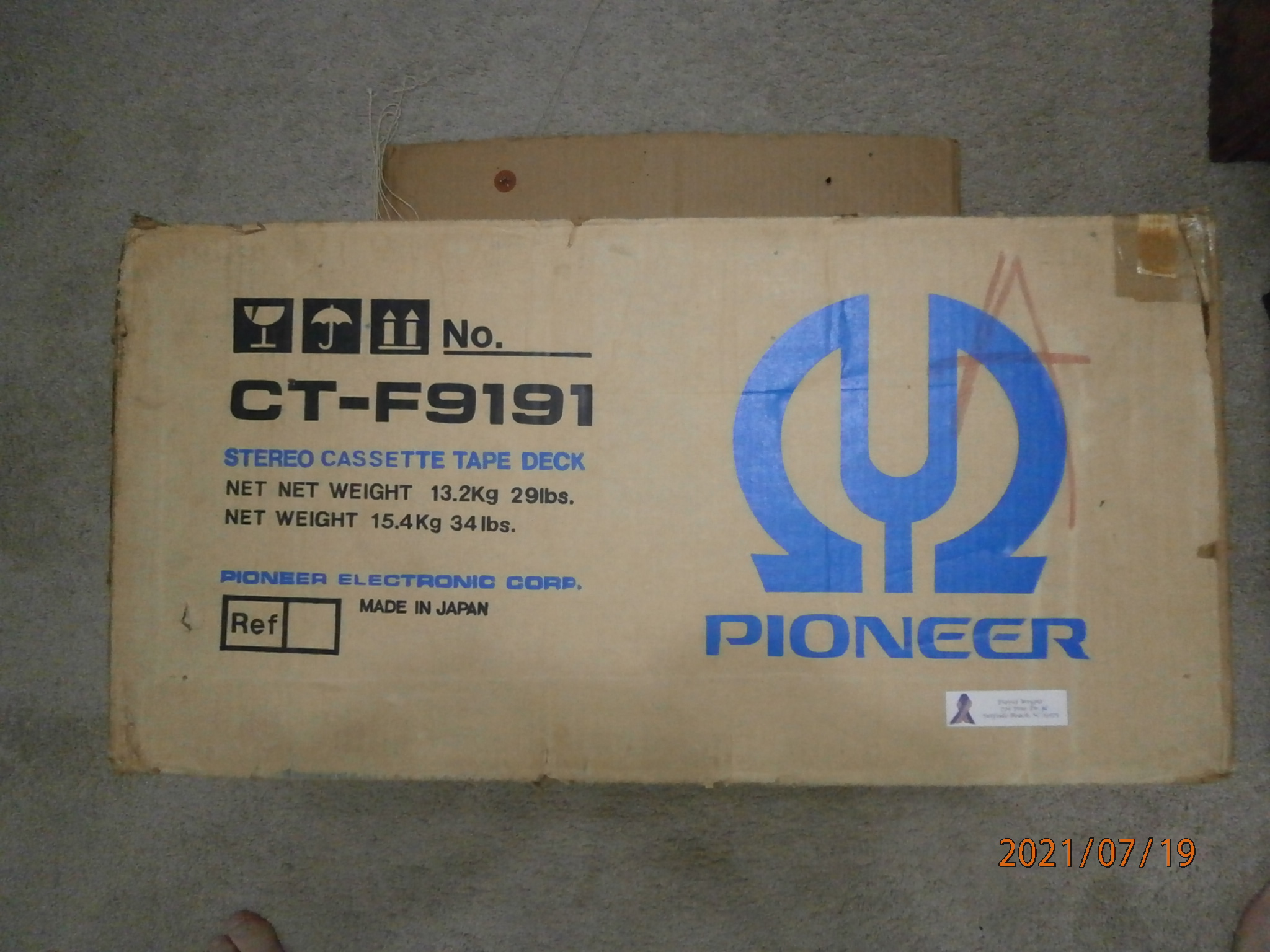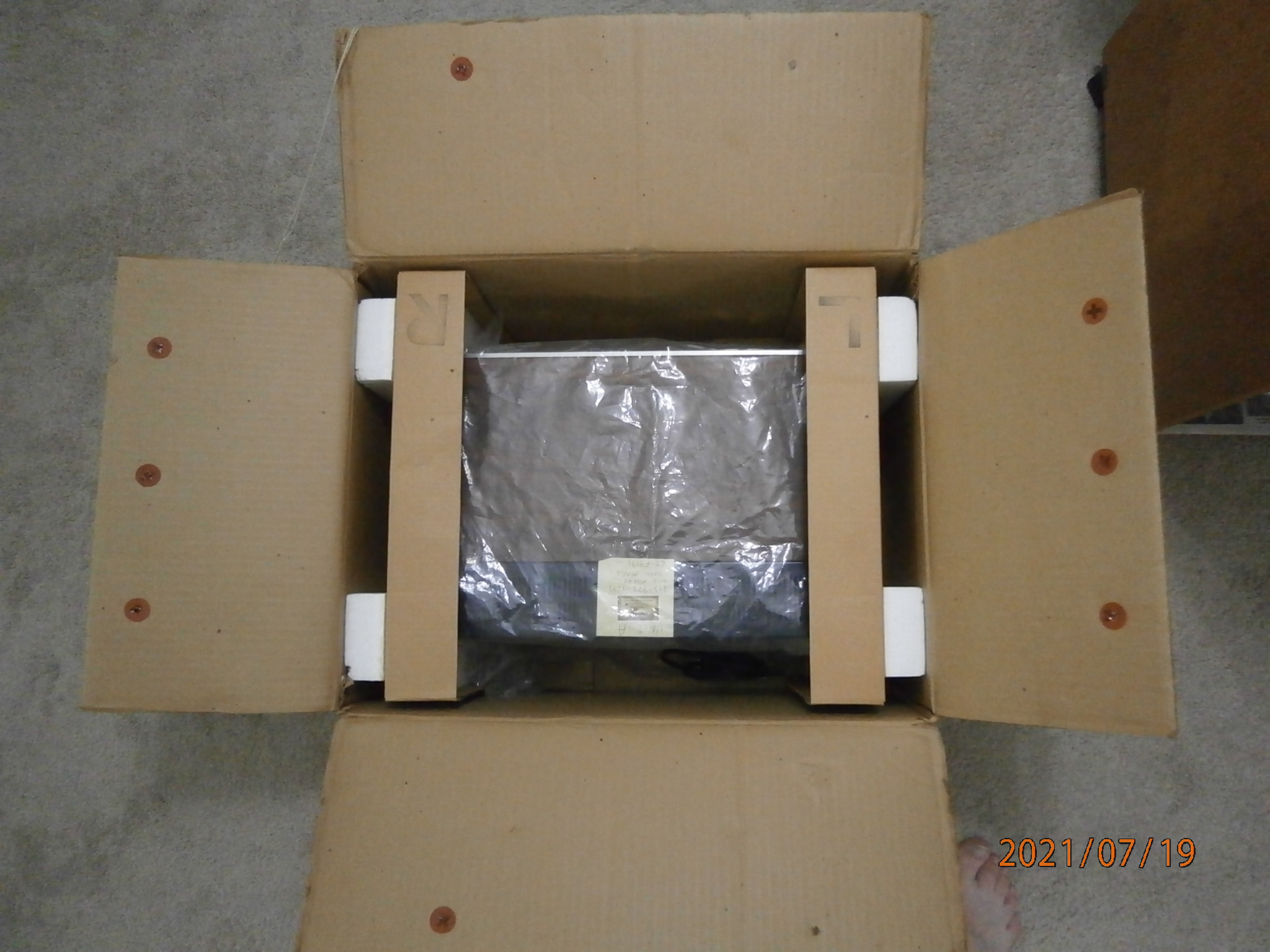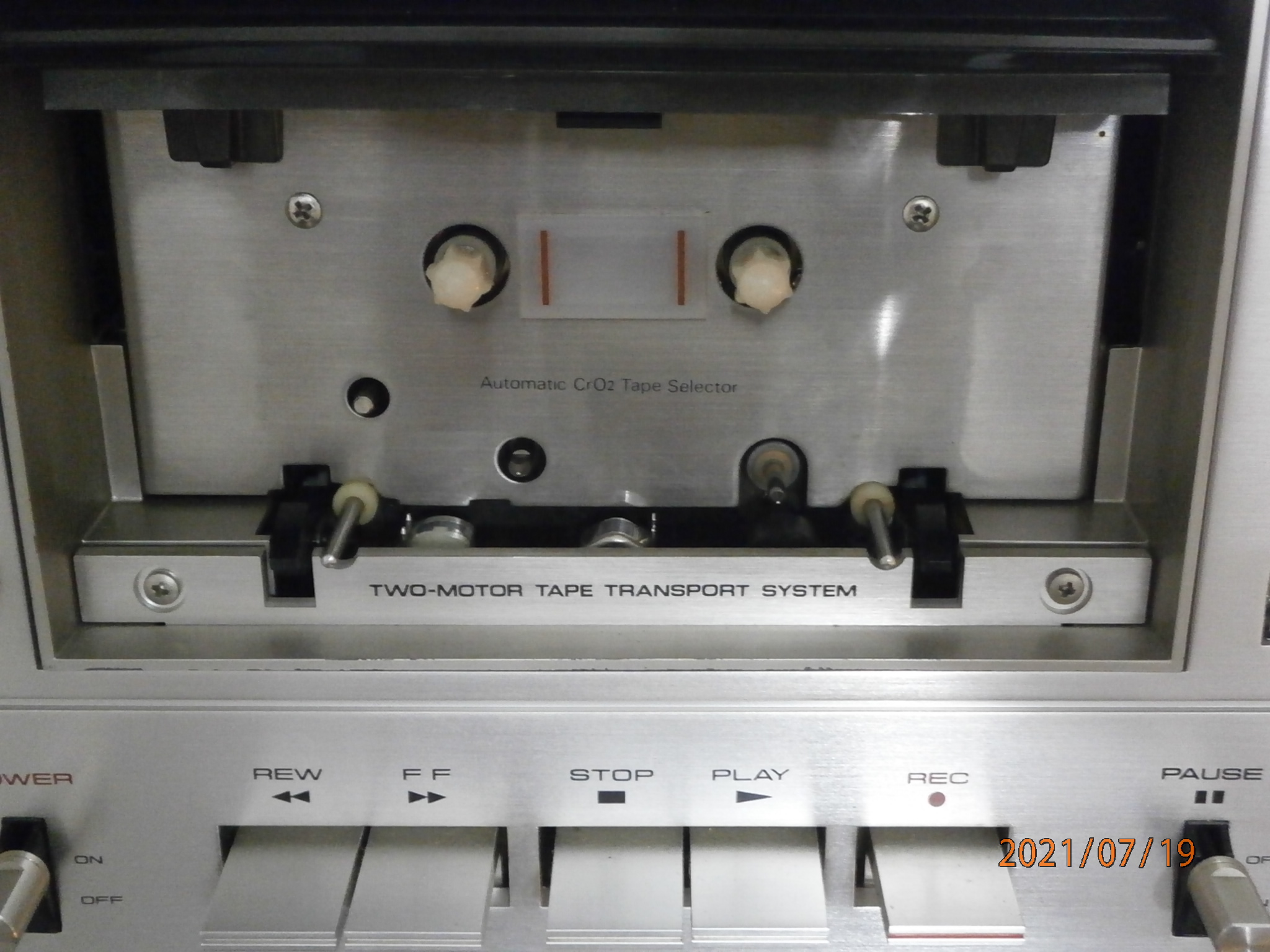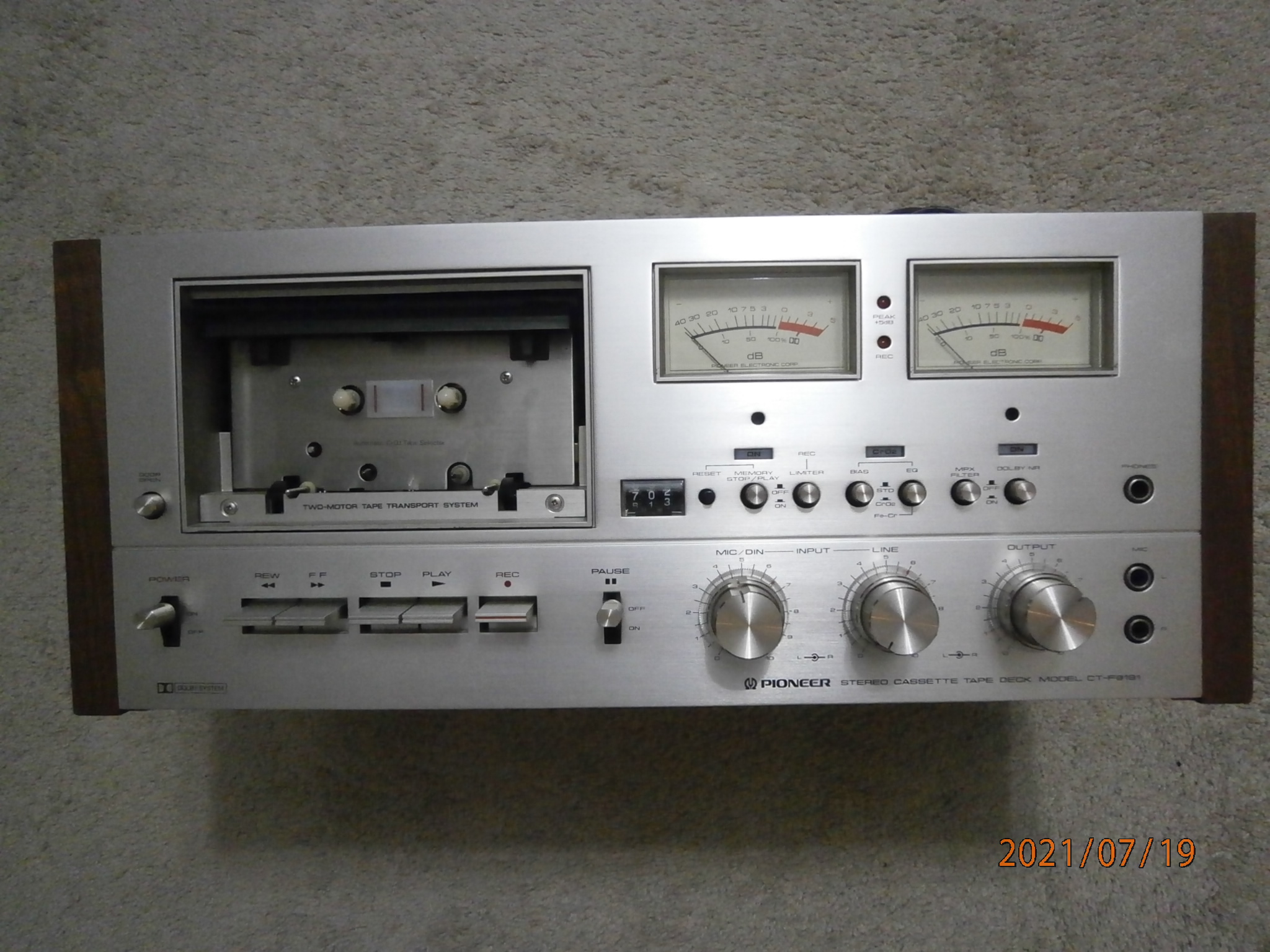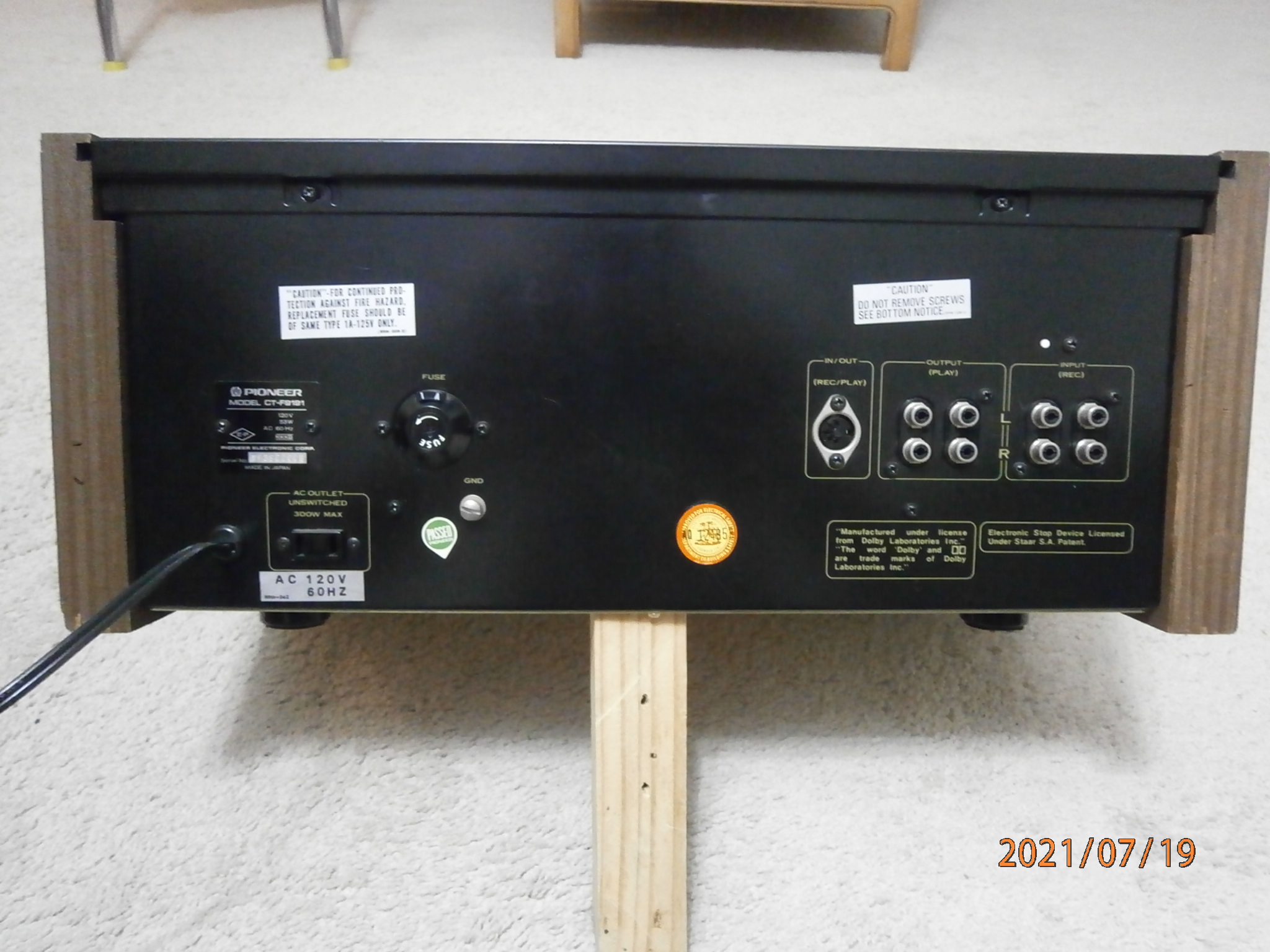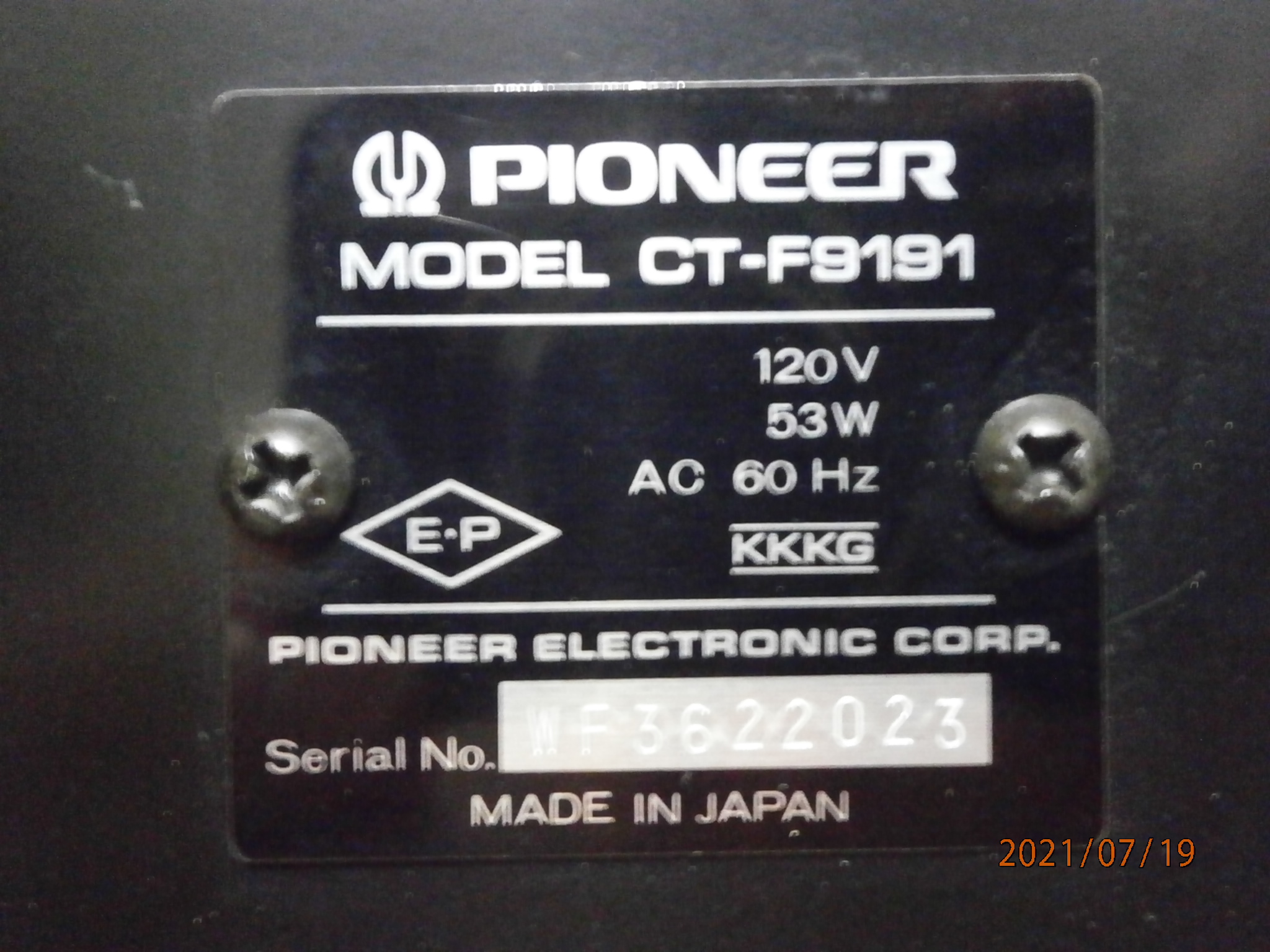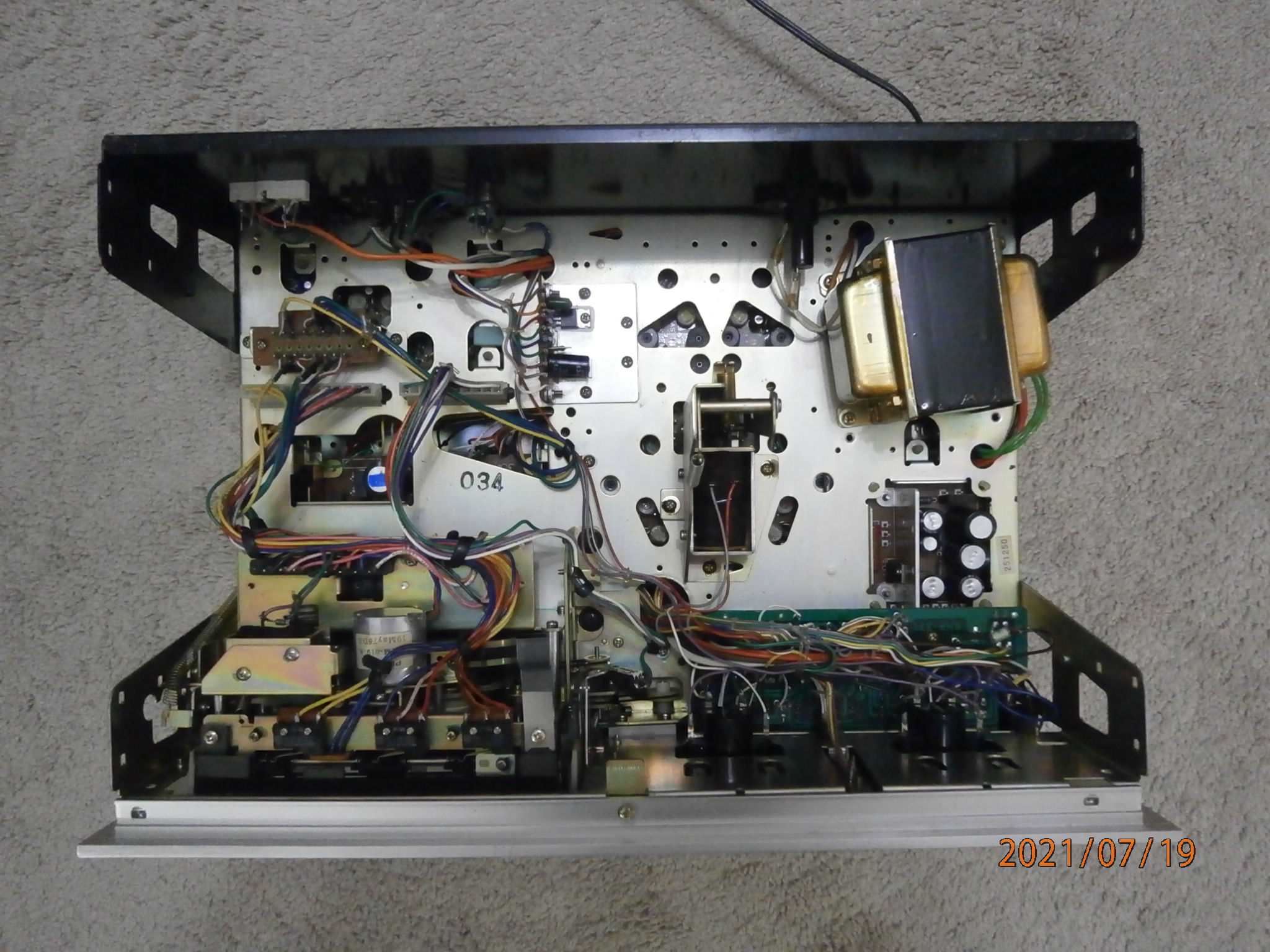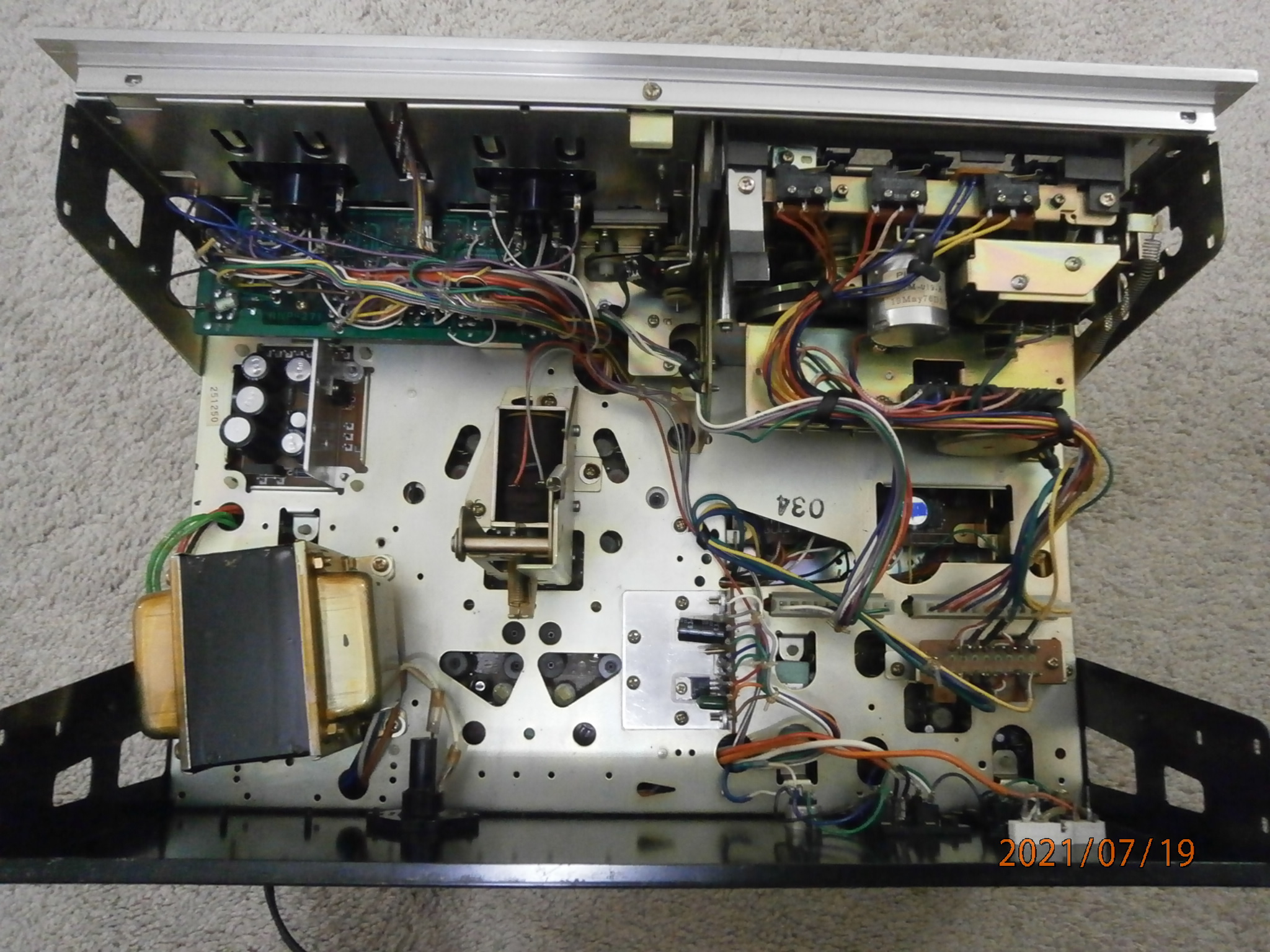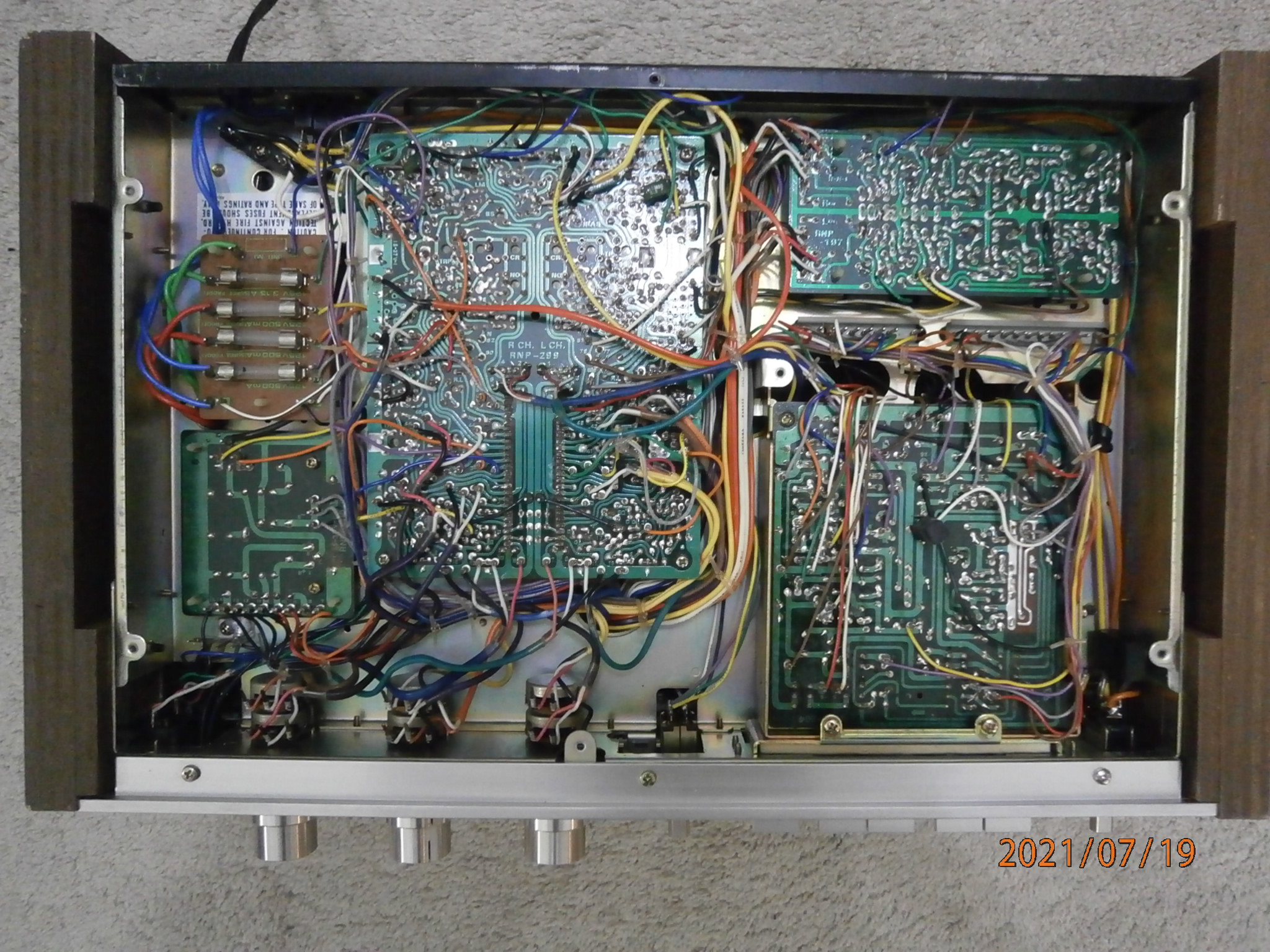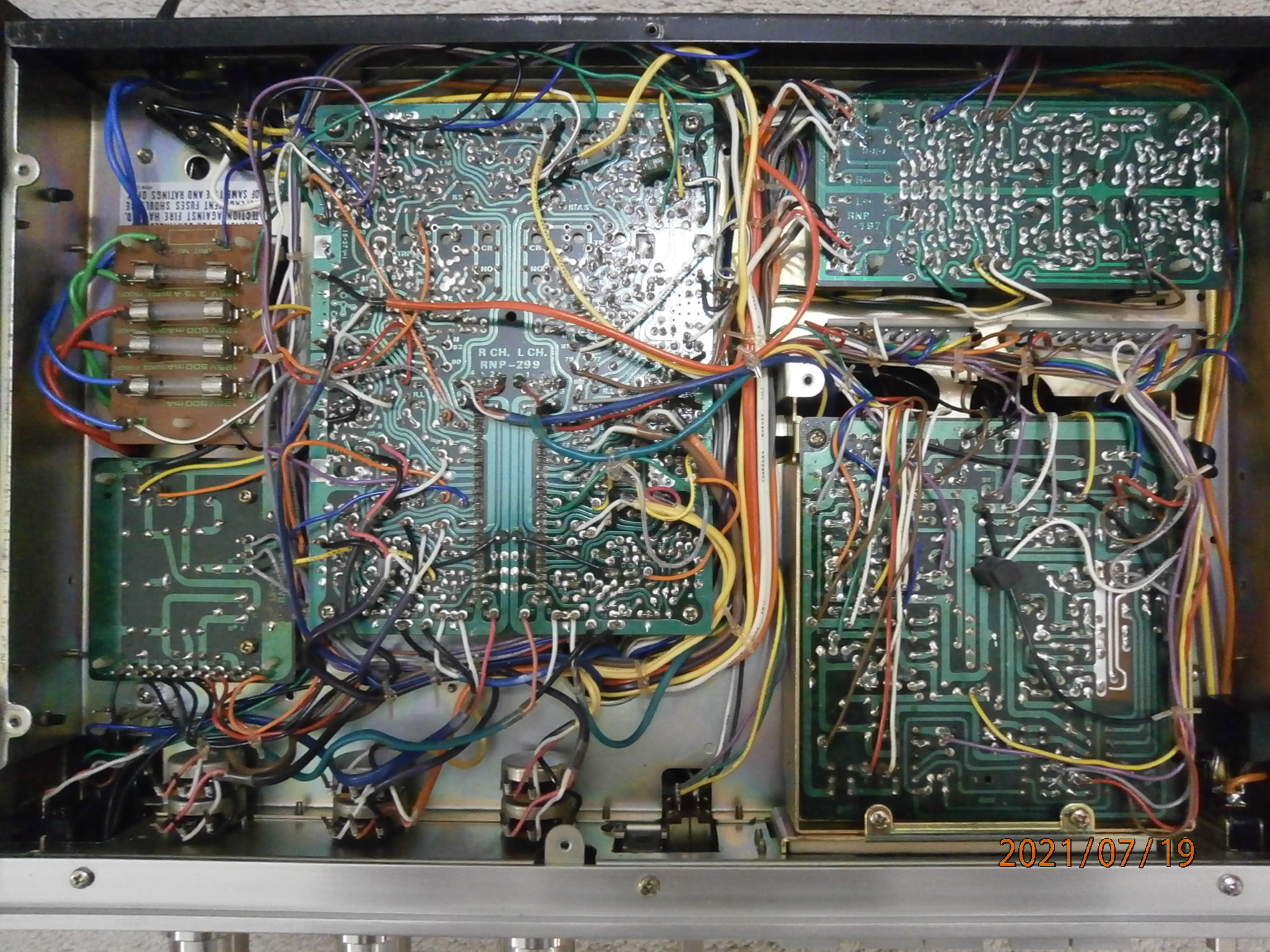 This was my original deck, purchased from U.S. Pioneer, one owner.
Comes with original box and packing, Owners Manual, Service Manual,

Has high mileage, playback/record head may show signs of wear; I don't know what to look for.
In 1994 it would intermittantly Stop when in PLAY mode.
I troubleshot it and a technician sent me 2 transistors to fix the problem;
I still have the 2 transistors, which means that they were never installed,
which means that this deck has been sitting in the box since June 1994.



Deck 2: serial WC3613606, manufactured March of 1976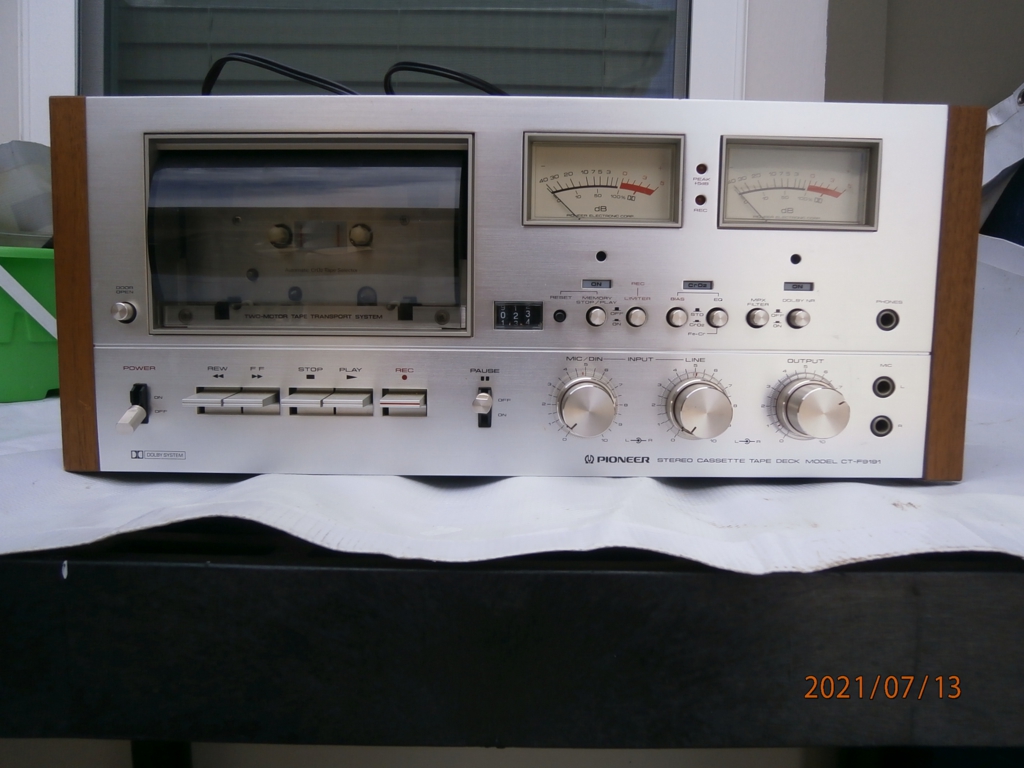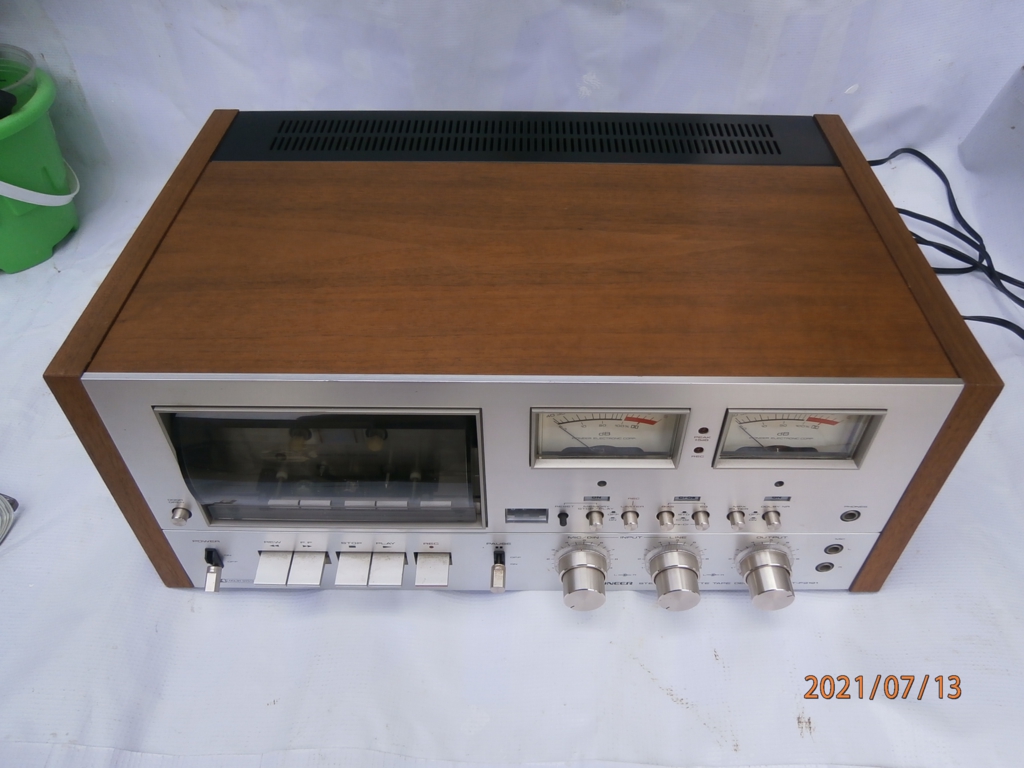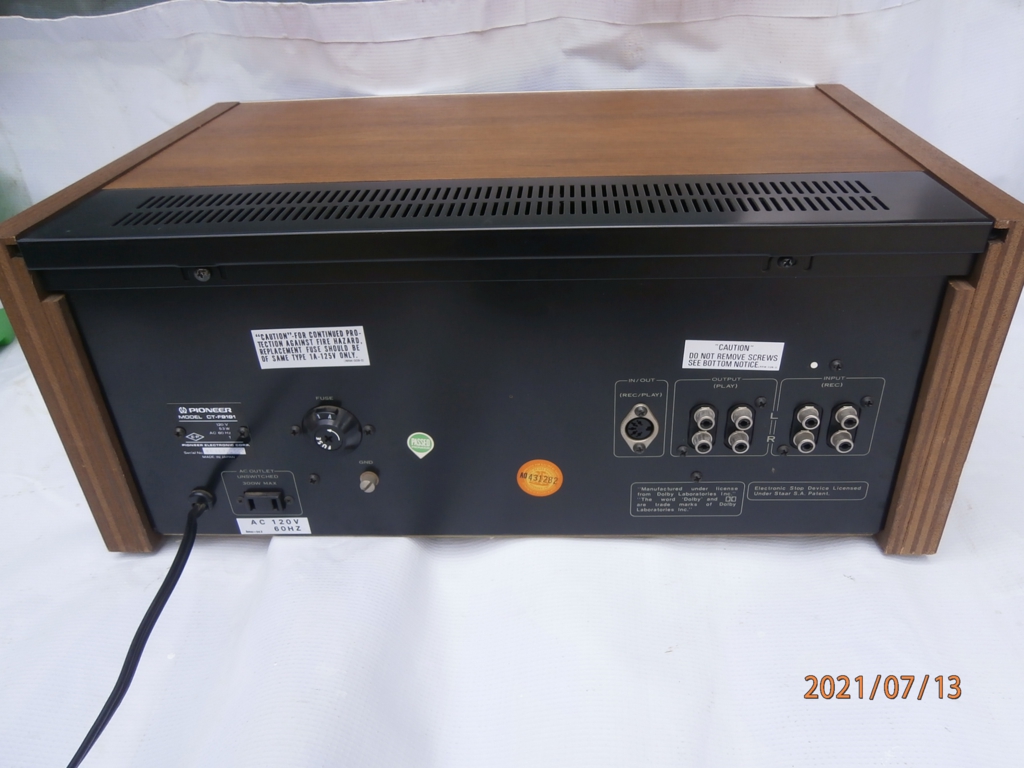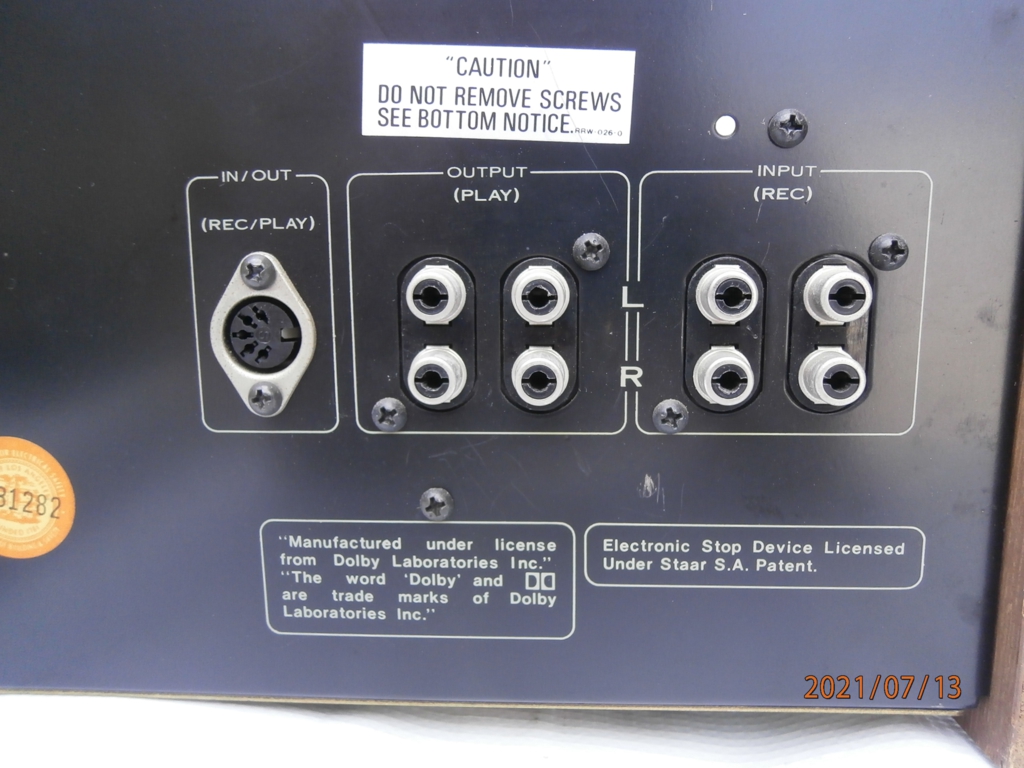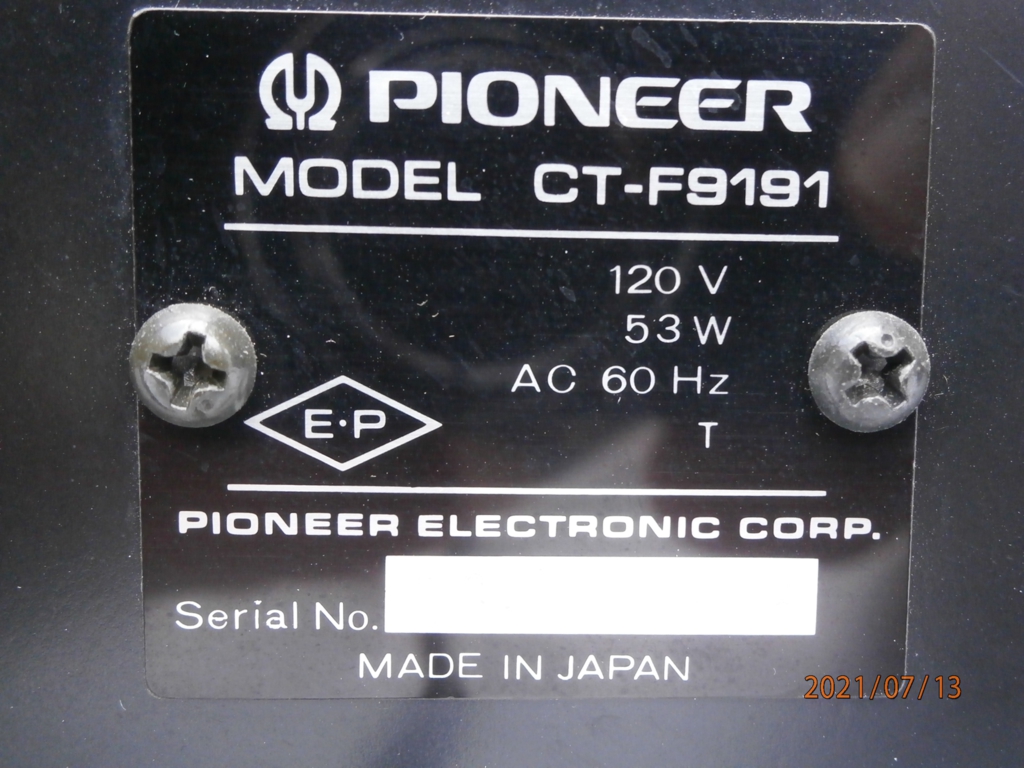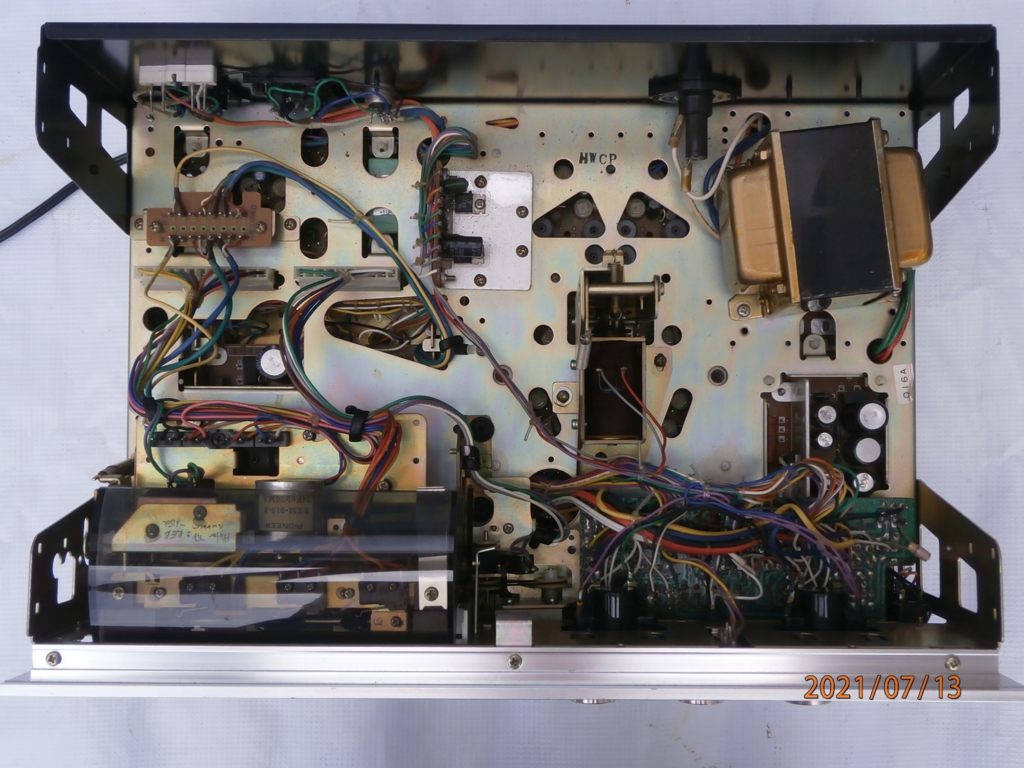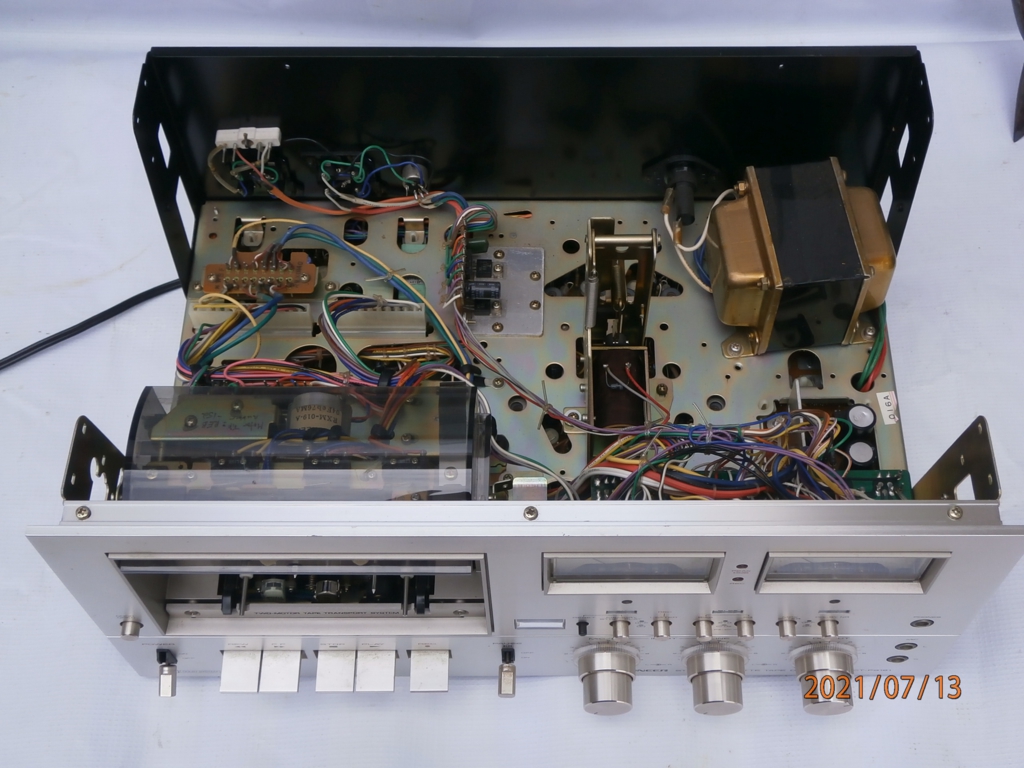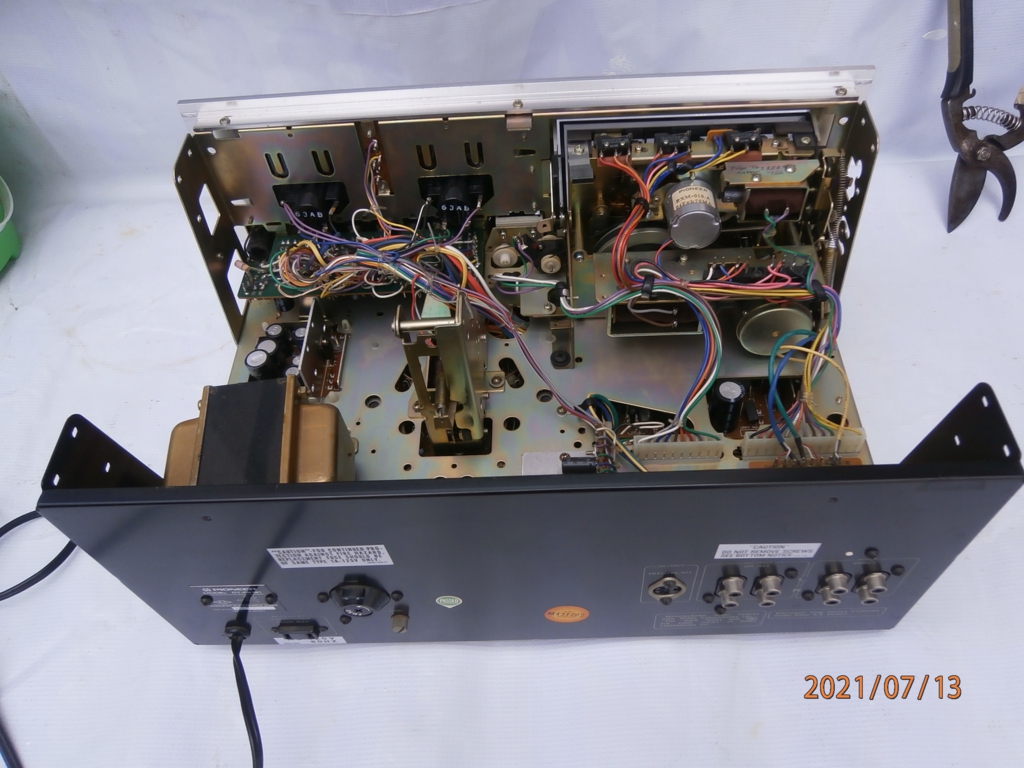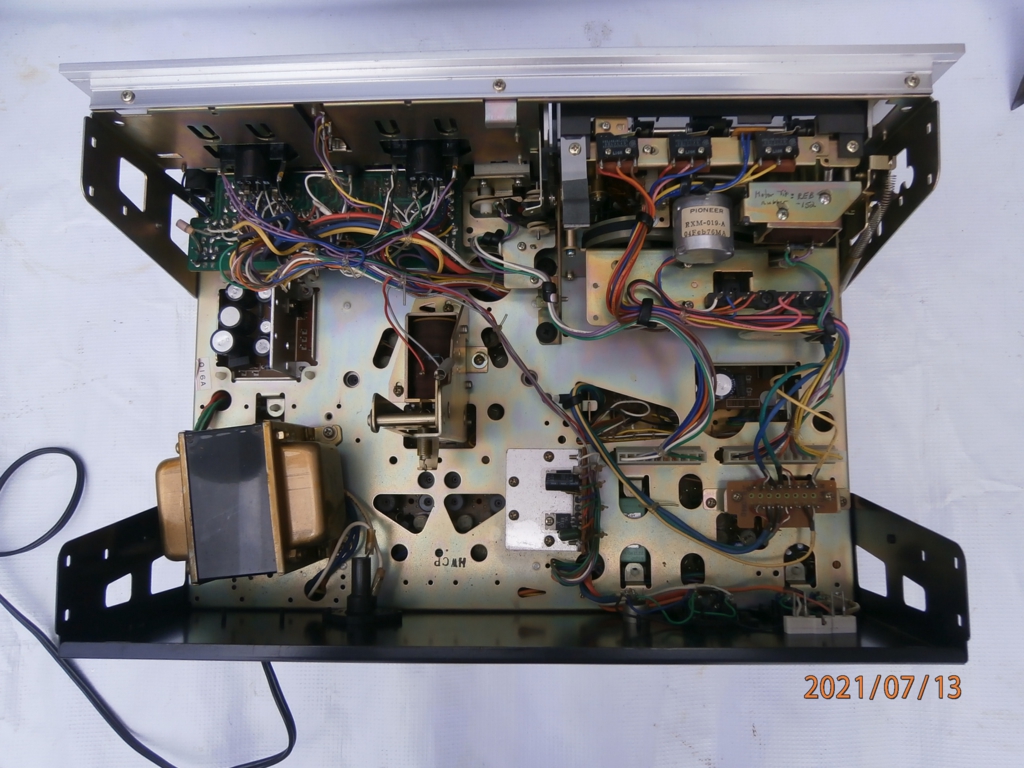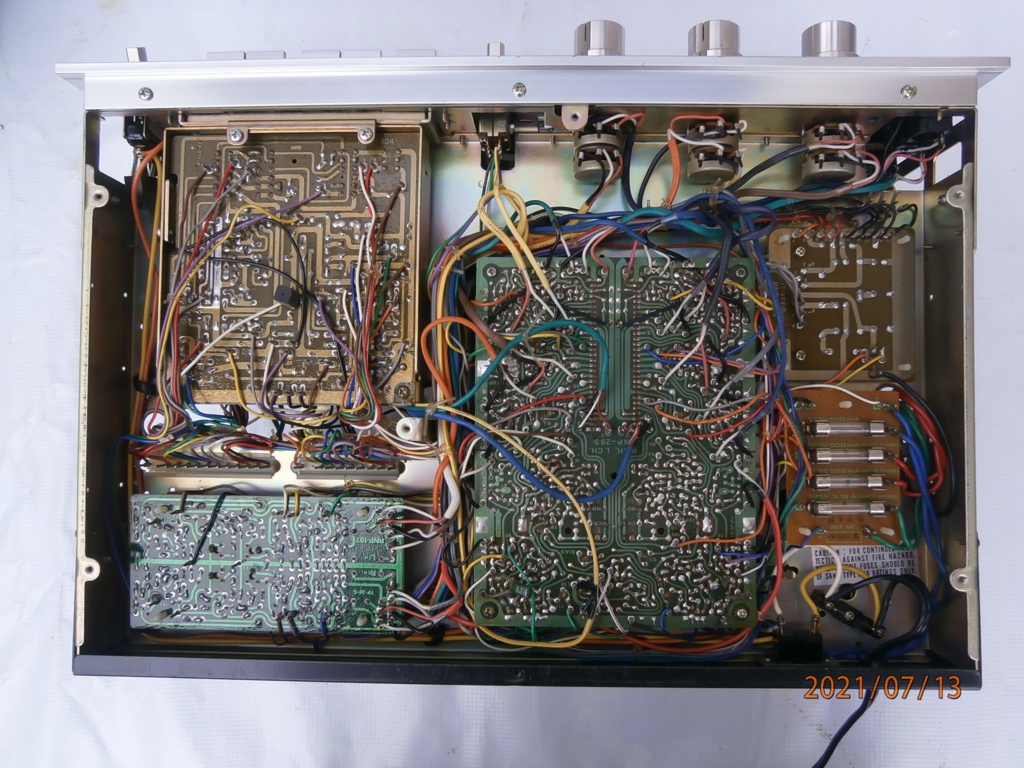 No original carton or packing.
I bought this deck for its playback/record head, as it had no sign of wear.
The owner said that it had a hum problem, which was why it had not been used.
The owner had tried to troubleshoot the hum problem himself,
which explains why one bottom screw is missing,
and one rear screw is the wrong type.
I took cassette decks 1 and 2 to a repairman and said
'take the PB/REC head out of deck 2 and put it in deck 1.
Instead the repairman fixed the hum in deck 2.
Then I put both units on the shelf and they both quit working
due to belts and pulleys drying out.

Deck 3: serial # WE1311688, manufactured May of 1976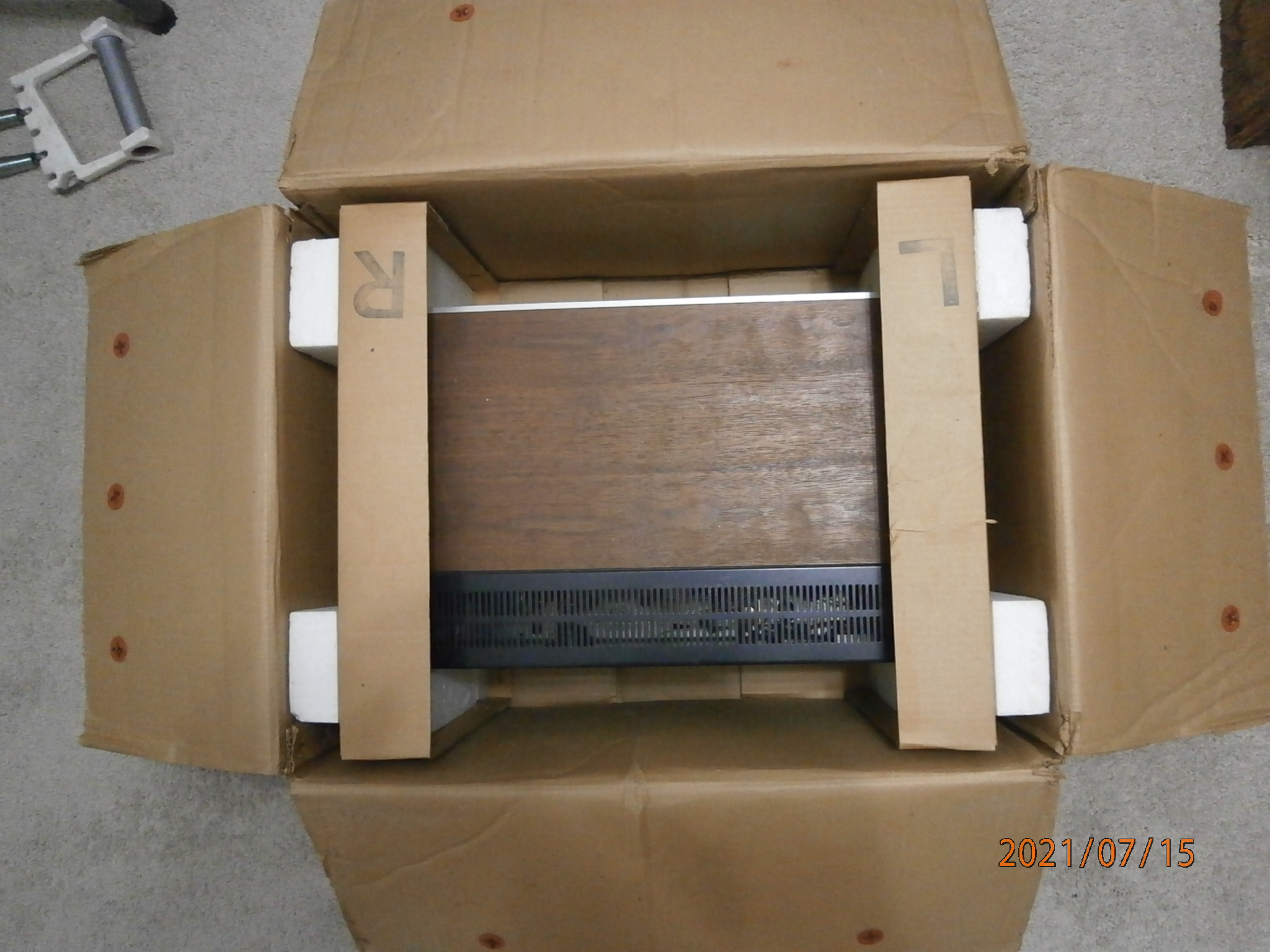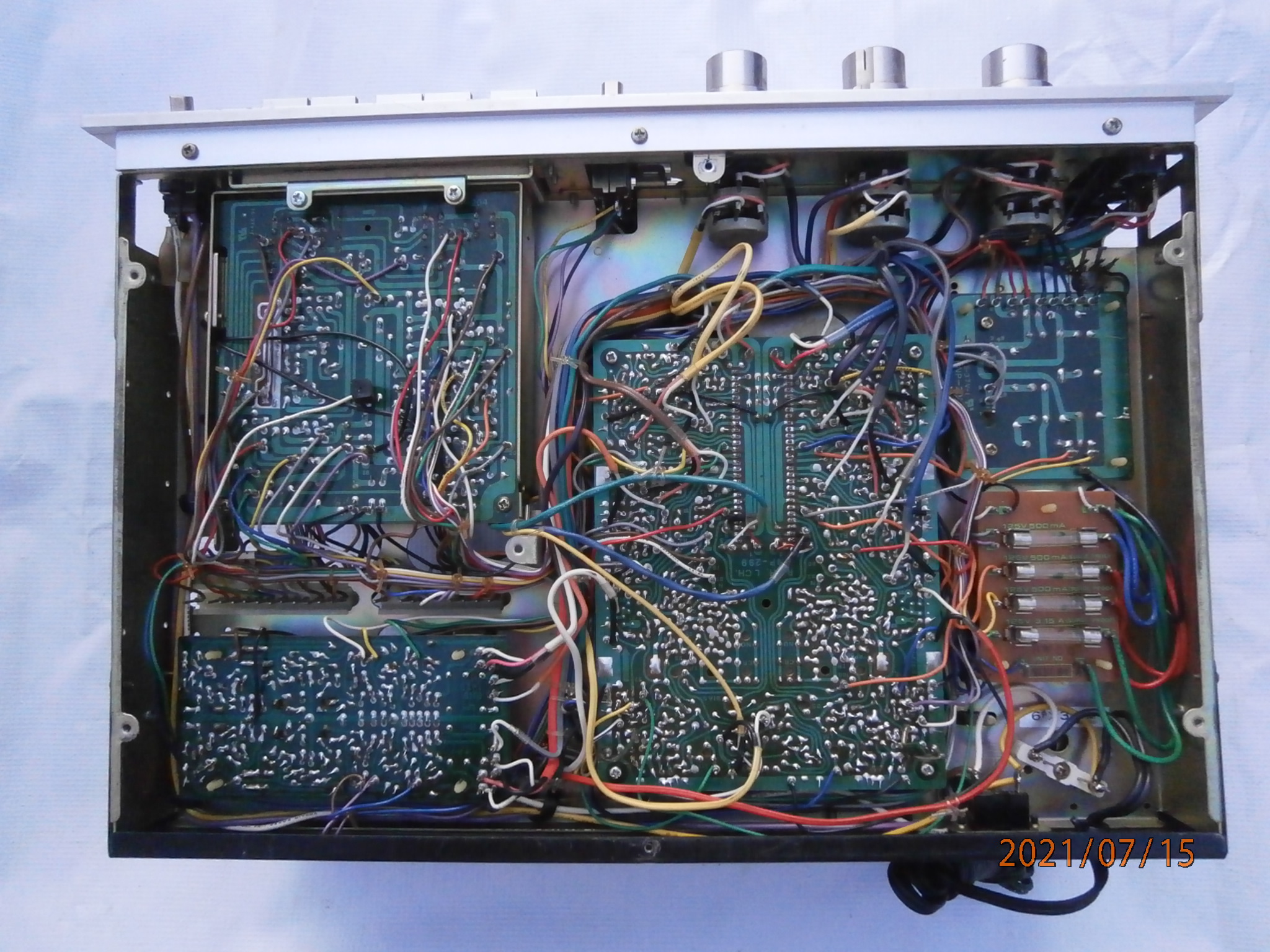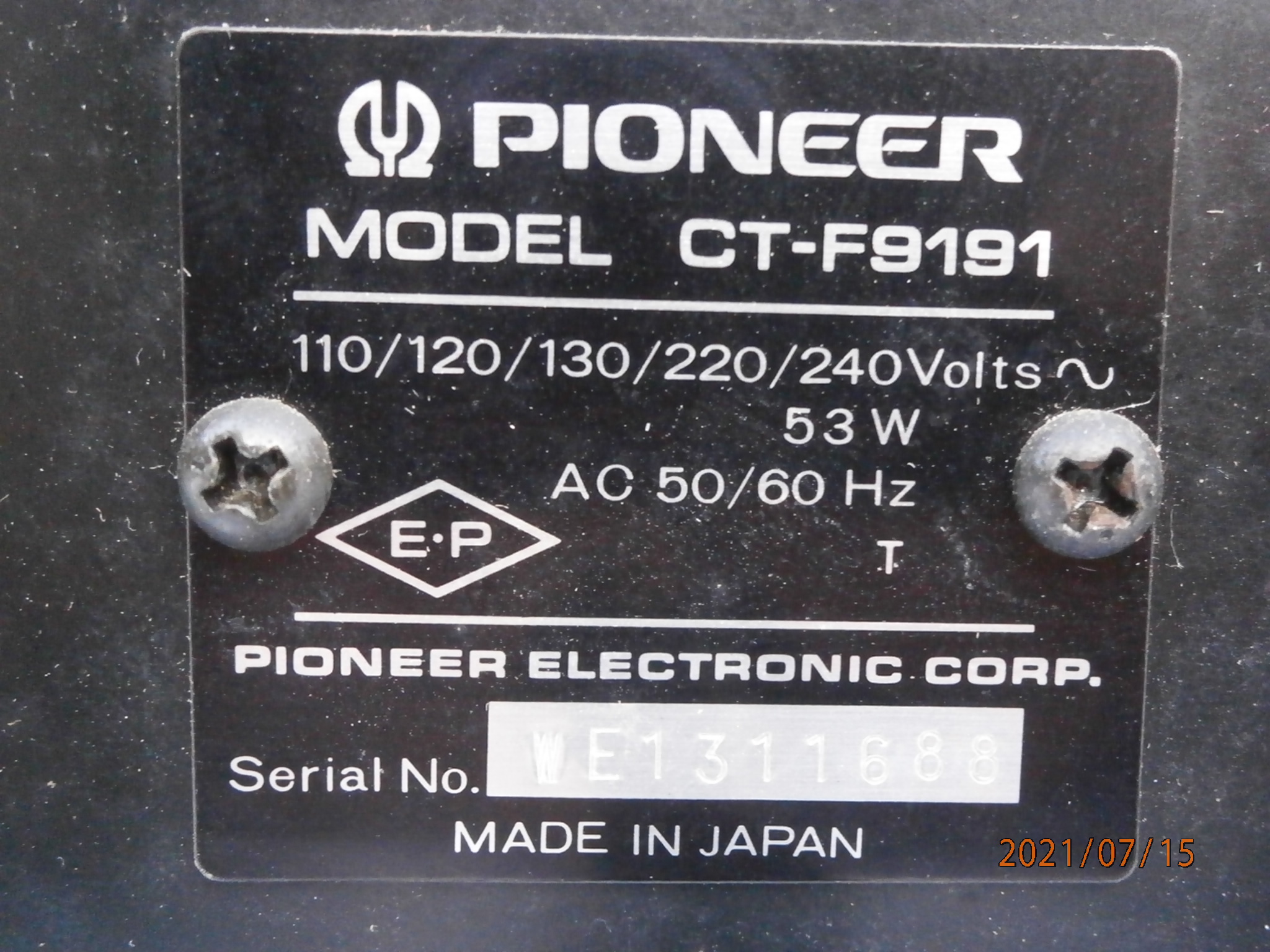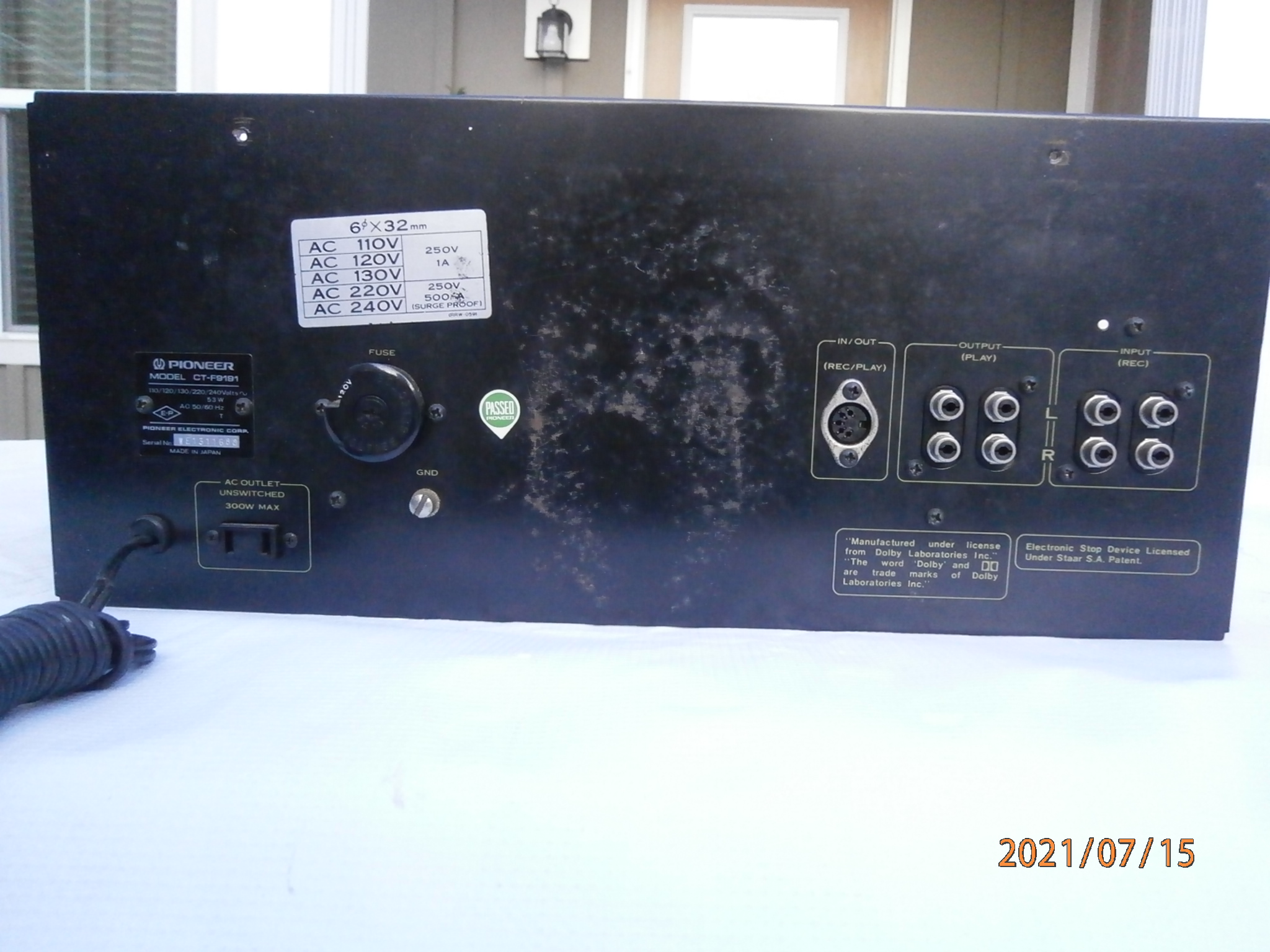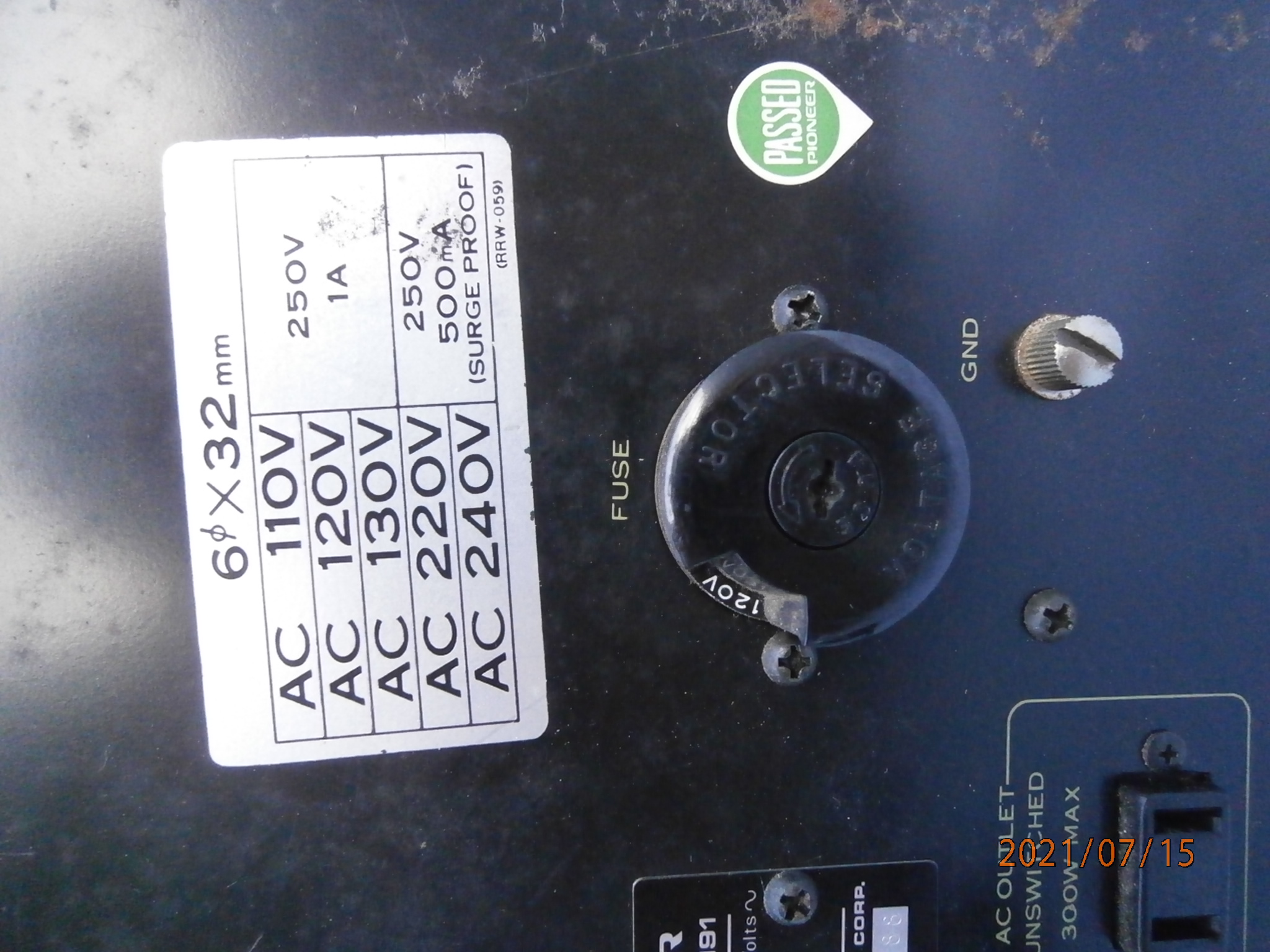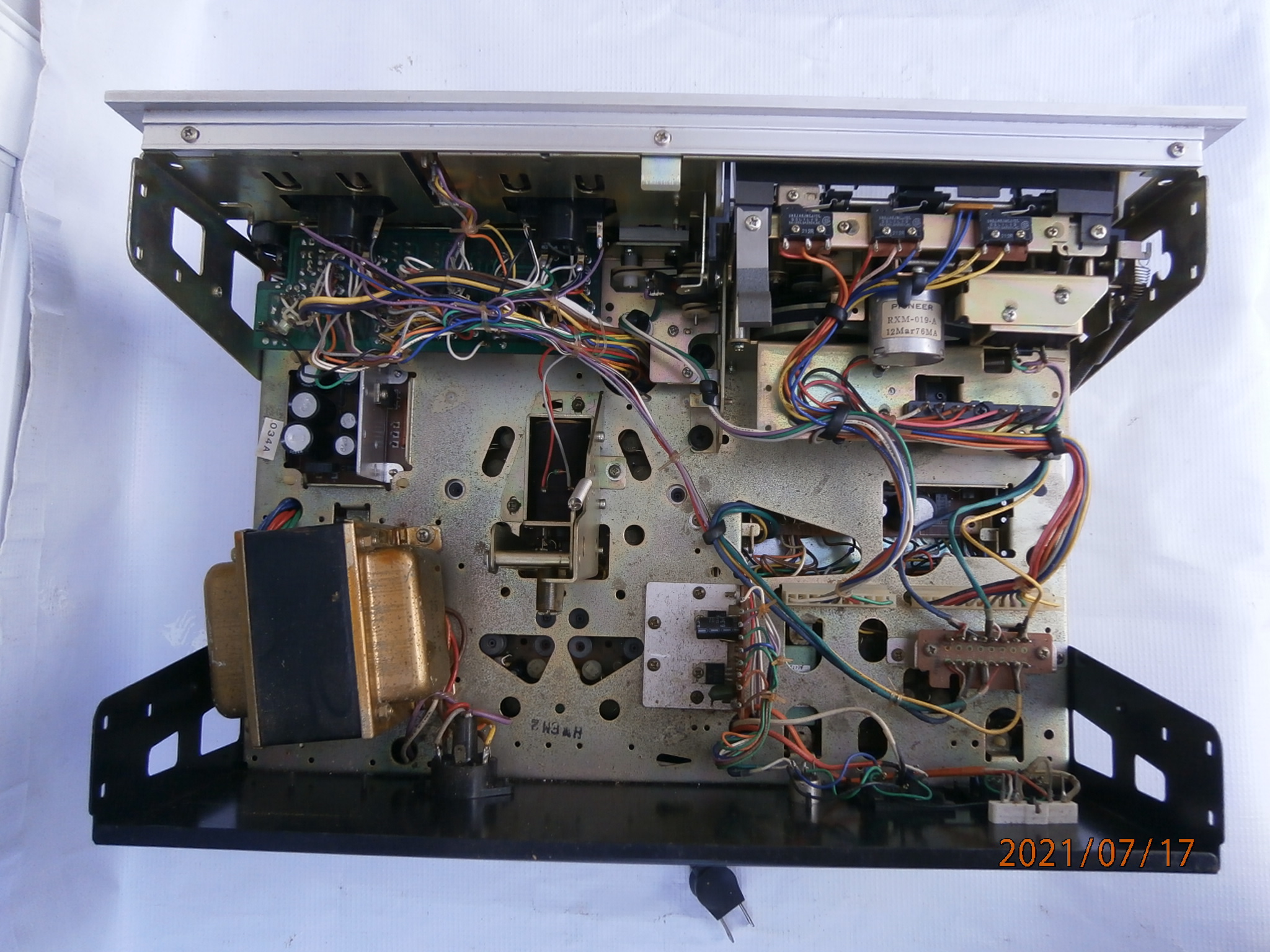 This is a multi-voltage model.
The carton and packing seem to be original, nothing else comes with this unit.

This unit was given to me in trade for a pair of speakers.
I planned to save it for parts, especially the PB/REC head,
so I never even opened the box until July 2021.
This unit has rusty cabinet screws on one of the cabinet side panels;
it has signs of slight surface corrosion on the frame,
see photo of rear panel for the worst rust.
The top interior of the unit is dirty/dusty, the bottom cleaner.

There is no serial number on the box, which is odd;
I worked in the U.S. Pioneer warehouse and we sometimes had to
record the serial numbers of the units that we shipped,
so all the units had serial numbers on the boxes.

Condition of electronics is unknown, I have never plugged it in.

Some of the photos may have been downsized, contact me if you need more detail.


Return to Pioneer Home Page.

Return to INSvictim Home Page.

Contact me at: